Following the heavy rains, prayers and help from all over the country are flowing towards Kerala.
In order to help the calamity-stricken Kerala, some are donating money and some are donating essential goodies or even food. While everybody is doing their bit, there are always some "good for nothings". Take a look at the theories these lads shared via social media.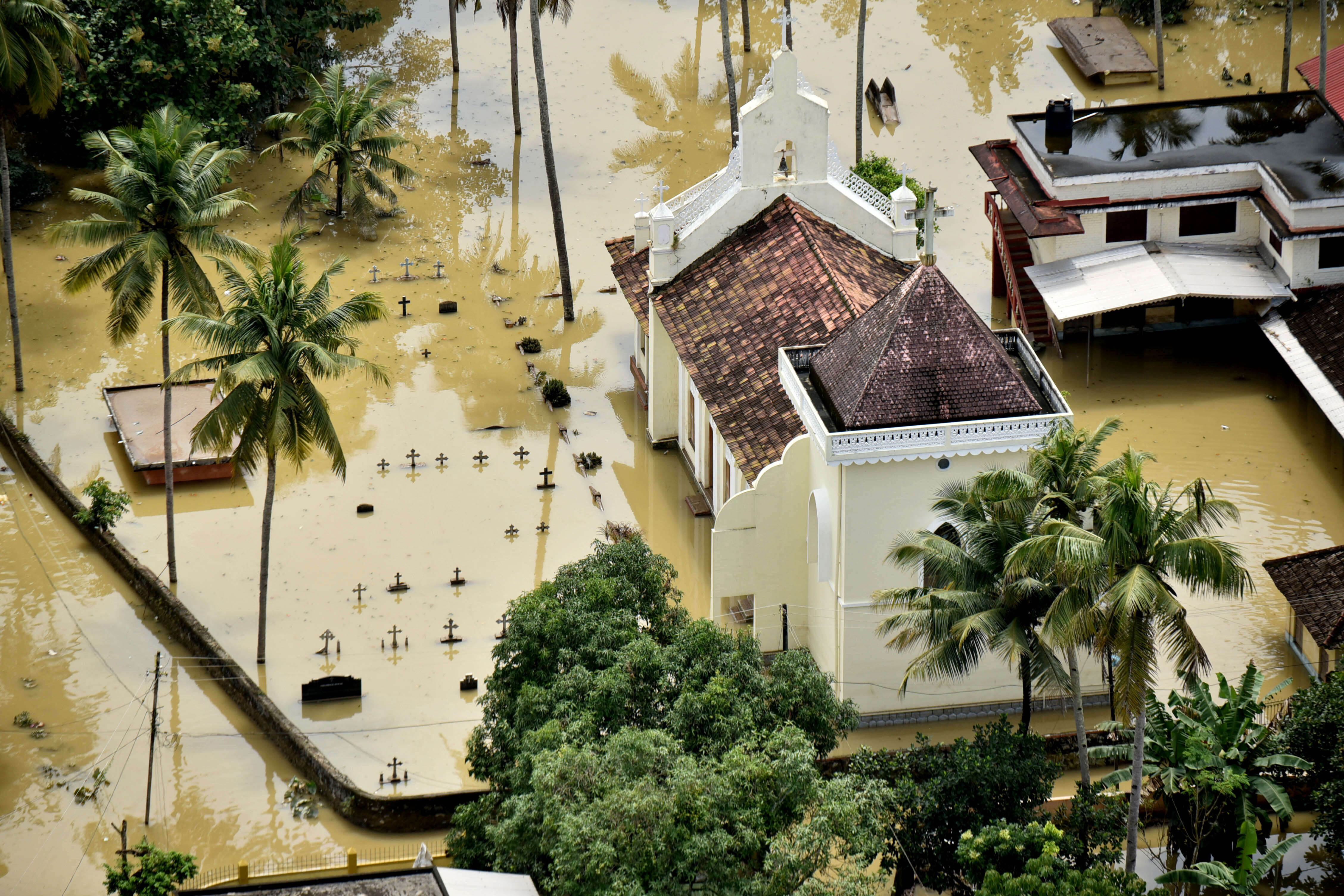 #LordAyyappa'sWrath.
So, people are relating SC's decision of allowing women aged between 10-50 visit Sabarimala temple. There is a myth that women being banned from visiting Lord Ayyappa has relation to their menstrual cycle. It is a lie. As per mythology, Lord Ayyappa who swore celibacy was approached by Maalikapurathamma (a woman whose curse was broken after Ayyappa killed the demoness that she had turned into), for marriage. But Ayyappa rejected her offer for obvious reasons. However, seeing Maalikapurathamma's passion and love for him, he promised her that the year no Kanniayyappa's (first time-goers) visit him at Sabarimala, he would marry the woman.
To wait for that time to come, Maalikapurathamma sits close by the Sabarimala. It is believed that to respect Ayyappa's celibacy or as a part of paying homage to Maalikapurathamma's passion towards her lover, women voluntarily avoided going to visit the lord.
Look at this beautiful mythology and look at how people are using it just for the sake of creating a social media stir.
Next up is; it is because beef is legal in Kerala, that the God's Own Country is facing the natural disaster. How sick can they get? Instead of showing some support or showing no support at all, some just want to take a dig at it.
Get ready to boil your blood after seeing few of such Twitter posts.
The fury of Nature in the form of Floods at Kerala is an immediate anger of Mother Nature.This due to breaking, thousands of years tradition of not permitting women into the Nada of Ayyappa Temple at Sabari Mala.The future of Kerala depends on reversing this

— RajanKSS (@kss_rajan) August 18, 2018
The above tweet was later removed from the account as it attracted a lot of hate comments. (Kudos to those lads).
#KeralaFloods Lord Ayyappa is said to be the God in Kaliyuga means today, You drag him to Courts now he forbids all irrespective of Gender or Religion from Visting Ayyappa even on Malayalam New year. After the SC & Indira Jaising Ilk, be prepared to revive his wrath

— Raghu (@RaghuramanMenon) August 15, 2018
mallus stop eating beef there won't be any floods for next 150 years in kerala

— ok (@ElCrankoPunko) August 17, 2018
That's all folks! Keep praying for Kerala and donate as you can. Let us all together spread not hate like these but love and help the state get back to its proper state.
#PrayForKerala
Comments