Three steps into the Naya Nagar neighbourhood in Mumbai's Dharavi area is a room full of books, laptops, and maps. There, children from one of the world's largest slums are now learning to code and build smartphone apps.
That's Dharavi Diary, a non-profit organisation run by documentary filmmaker Nawneet Ranjan.
Home to nearly a million people, Dharavi, has great potential within its slums made from plastic sheets and tin roofs. Its informal economy, including over 4,000 leather manufacturing units, records an estimated $1 billion in annual turnover, according to the World Economic Forum. But it is also a hive of illiteracy and destitution.
For the children there, Dharavi Diary is more than just an after-school activity. Ranjan teaches them, mainly girls, English, math, computer applications like MS Powerpoint and Excel, and basic coding. In fact, using the open-source developing tool MIT App Inventor, some girls have even built mobile apps to tackle problems like sexual harassment, water scarcity, and lack of education.
Ranjan was pursuing a master's degree at the Academy of Art University in San Francisco when he arrived in Dharavi first. So appalled was he at the condition of the schools there that after completing his course, the 34-year-old returned to start Dharavi Diary in January 2014. It was named after his 2012 documentary on the slum.
The premise of the venture is his belief that storytelling and technology should play a bigger part in learning—a world away from India's system of rote learning. "When you understand the process of creation, you care more, which is completely missing in our education system. Through this (project), I get to inculcate an attitude of questioning the status quo," Ranjan, who is from Muzaffarpur, a small town in Bihar, said.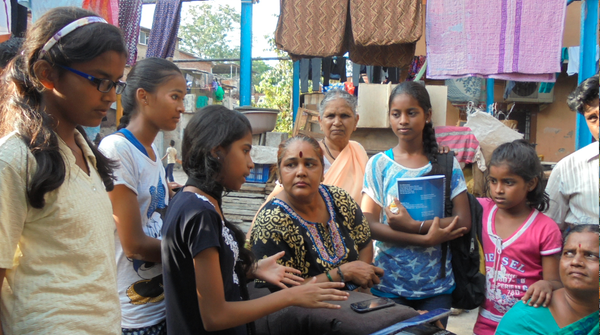 So at Dharavi Diary's Naya Nagar centre, open from 9am to 11pm through the week, science is taught through experiments. To hone language skills, movies are screened every Saturday.
Of course it wasn't easy to pull it off.
Getting the project running burnt a hole in Ranjan's pocket. He put all of his $30,000 personal savings into finding a venue, getting laptops, internet, and learning kits, organising field trips beyond the neighbourhood, sports events, film screenings, and even urban gardening.
Later, Ranjan's family and friends helped in funds. In 2016, GO Campaign extended a grant of $10,000 for Dharavi Diary's Girl Coding Project. As the project gained traction, corporates chipped in. In 2016, California-based Nvidia provided some funds. Later, Dharavi Diary went on to win the Google Rise Award which is helping it expand beyond the shanty town to other underprivileged localities of Mumbai, as well as those in Hyderabad and Pune. The organisation has already met nearly three-quarters of its current Rs1.5-crore  fundraising goal from corporates and individual backers. Ranjan has also applied for a grant to get a 3-D printer.
Today, over 200 boys and girls aged between eight and 21 visit the Naya Nagar centre daily after school. That's a long way from the 15 girls in 2014!
Girls make up 60% of the students.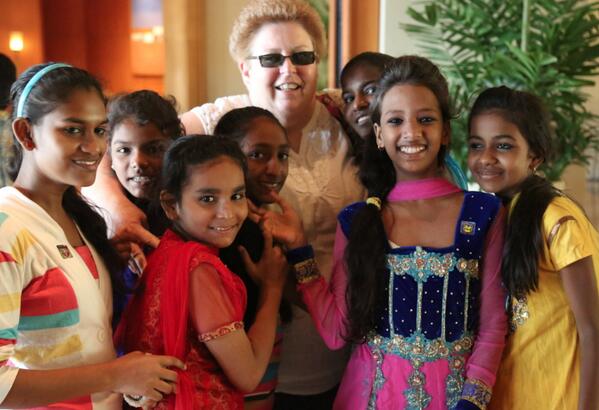 There's a reason why the startup focuses on girls. The lack of girls' toilets and menstruation woes keep them out of classrooms. "Domestic duties, especially in the lower-income families, mean that girls have to stay back and cook, run errands, or take care of younger siblings,
So, Dharavi Diary was initially open only to girls in an effort to change this.
"In lower income households, resources go to boys," Ranjan told Quartz. "We wanted to change the narrative and (offer girls) resources and mentorship."
Comments