Let's admit it, Airbnb has completely revolutionized the way we travel. The subtle transition from being an obscure room number to becoming a family member, the transformation from simply being a visitor to a local participant, the friendships, the personal interactions with legit updates and recommendations; Airbnb has much to give us than our half-baked expectations. Not to mention the budget-friendly part! It gives to us an entire experience imbued with all that is real and intrinsic to a place. It gives to us more than just a room; a private space where things work according to our pace. You can eat all that is native or just cook what you may like; rules and regulations are not so stringent as in hotels you may find.
Just about when you start to think that Airbnb is a barometer of all things nice, it decides to throw your way a more than a pleasant surprise. Let's look at the things that they have in store for us, along with the features that have already been put into effect. From the looks of it, henceforth, your travelling experience is just going to get better more and more.
Superhosts
These are those Airbnb hosts whose experience in the field enables the guests to have an overall extraordinary experience. Just so you know, what sets the Superhosts apart from the other hosts is the fulfilment of certain criteria laid down by Airbnb. The number of guests/trips hosted, 50% and above review rates, 90% response rates and zero cancellations. Starting from July 2018, there shall be an update in the rating requirements of a Superhost wherein the host is required to maintain a 5-star rating for a minimum of 80% of a time and maintain an overall 4.8rating. Thus, enabling guests to have the best staying experience ever and inspiring other hosts to strive for the same.
Experience
This is no ordinary rental. Here you don't only get to book living spaces but also activities that are organized by the hosts. These fixed activities could be for a few hours or spread over multiple days. The Experience could range from workshops to any other special or unique local activities or something that the host specialises in. This feature is only available in select cities.
Airbnb Plus
 These homes are meticulously inspected by Airbnb itself for the smallest of details. A home needs to conform to the 100 plus checklist prepared by Airbnb with regards to cleanliness, comfort, functionality and design. There is also a dedicated support team for this category. The "Plus" category hosts are known have exceptional reviews, the highest rating (4.8+) and with homes that spell quality and have a standard set of amenities. Think, hotel like service. Comfort is of utmost priority, from prudently arranged furniture to bathroom accessories, closet accessories, drinkable water, kitchen essentials, utility gadgets and appliances in perfect working condition, cleanliness in every nook and a home designed with a lot of forethought; Airbnb Plus is no ordinary space that you will book.
Airbnb's Collection
This category is all about homes that are specific to or specialize in a particular type of trip or an occasion.
Existing Collections:
Family: This collection meets the most important requirement of a family trip, i.e. an entire home thereby ensuring privacy and space. The home is deemed suitable for children and infants by going through the various Airbnb checks and inspections. They are equipped with all the essentials like towels, hangers, bed linen, soaps, etc for their guests apart from being compliant with all the Airbnb host requirements.
Work: This collection is specially created for work trips. It essentially consists of an entire home or a private room with an ensuite or a private bath. It is fully equipped with all the essentials including high-speed Wi-Fi, TV, Laptop Friendly workspaces.
Upcoming Collections:
The list of upcoming collections includes, Wedding, Honeymoon, Dinner Parties, Group Getaway, Social Stays etc. These collections needless to say cater to the specific needs and requirements of the concerned trip or occasion in the most professional and organized way. Just to give you an idea, the Social Stay collection, for example, gives the guests an experience of staying with the hosts who take them around and enable them to encounter the most authentic local experiences.
Extra search categories
The new search categories have been introduced with the motive to enable the people to select the type of properties they want to stay in while travelling. Properties can now be searched based on categories like Unique homes, Vacation homes, Bread and Breakfast and Boutique Hotels. Yes, there is a category for all interests and inclinations. The Unique homes, for instance, comprise of one-of-a-kind accommodations like treehouses, barns, boats, campers, caves, igloos, castles etc.
Coming Soon!
Super Guests
Airbnb is soon to introduce a loyalty programme which shall entitle the frequent Airbnb users with several benefits. Such guests will be called "Superguests" and they shall be entitled to discounts, packages, airport pick up and drop services, airfare upgrades etc.
Airbnb Beyond
This is the luxury segment that is soon to be introduced by Airbnb. This comes under the category of luxury holiday rentals which provide plush and indulgent properties that are sure to throw you in the lap of luxury. We are talking about palatial homes, amazing architecture, amazing views, great locales and so and so forth. It gives the guests an opportunity to experience the various types luxurious environments with full-service hospitality.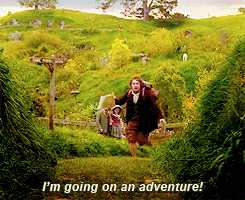 Amazed much? So, are we? Travelling just went to a whole new level of crazy. Seems like Airbnb plans to take over the entire world of hospitality, and guess what? We aren't complaining!
Comments