A catastrophic fire engulfed Notre Dame Cathedral in Paris on Monday, altering the city's skyline and threatening a potent symbol of Catholicism at the start of Holy Week.The fire began at about 18:43 local time on Monday (15 April). Pictures show flames shooting up around the spire, shortly after the doors were shut to visitors for the day.
The blaze spread rapidly along the wooden roof as onlookers gathered on the ground below.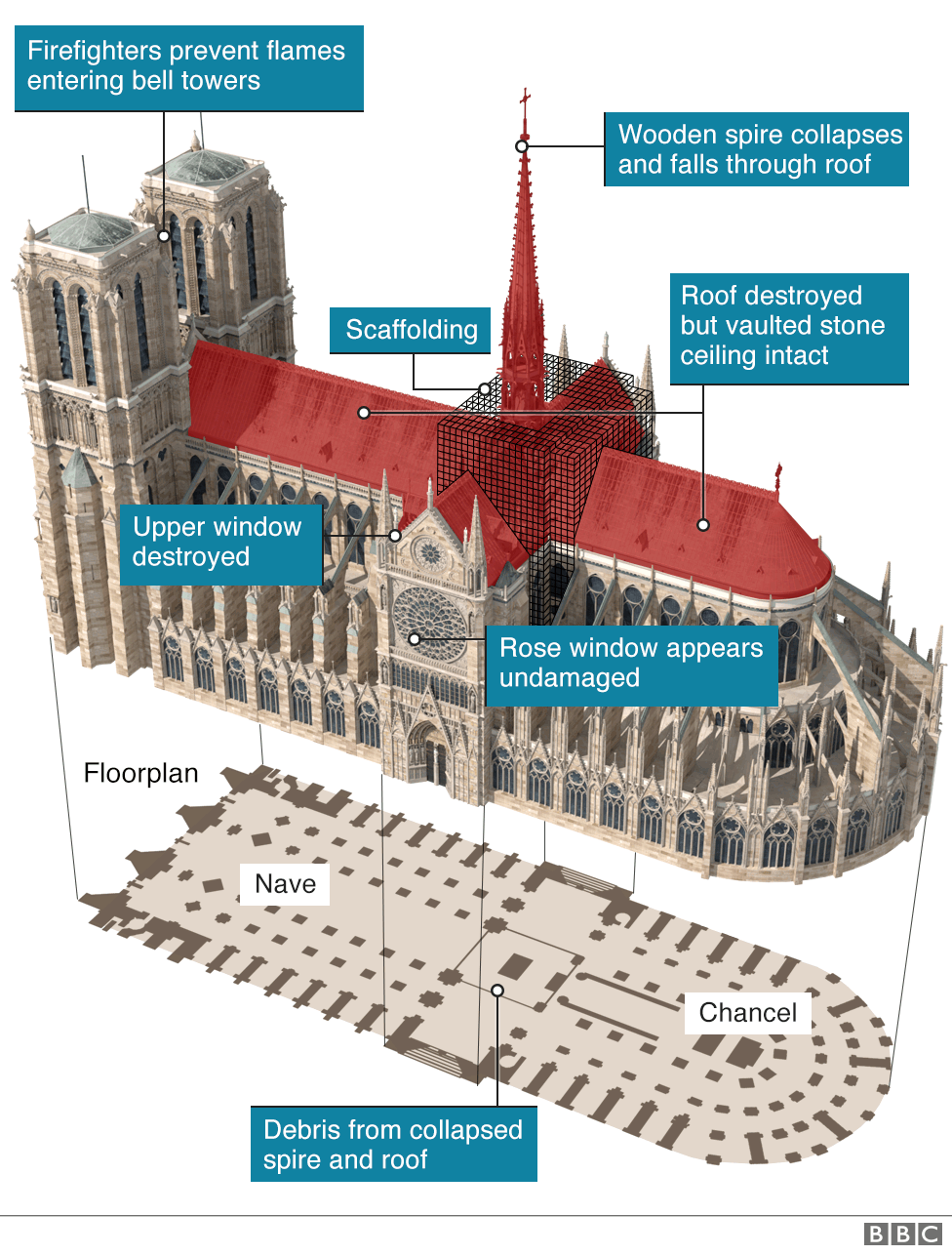 Firefighters worked through the night to bring the blaze under control. At one point it was feared the whole building would be lost as flames were spotted in one of the main bell towers.
The fire was finally declared out at about 10:00 on Tuesday morning.
Some 500 firefighters were deployed, but they were unable to save the spire, replaced in the 19th Century during a previous refurbishment and made of oak covered with lead. The spire collapsed just before 20:00.
The roof was made up of a "forest" of wooden latticework, much of which dated back to the 13th Century.
Underneath the roof, the vaulted stone ceiling appears to have survived mostly intact and this will have protected the inside of the building from the worst ravages of the fire. But it is still unclear how much of the interior will have suffered water damage.
Comments