These days the global sports brand Nike is all over the internet and news. People are burning Nike shoes, sneakers, cutting off the swoosh logo from socks and what not.
Find out Nike's reply to the hateful raection, the truth behind the story and the effect on the brand's sales below.
What's the story?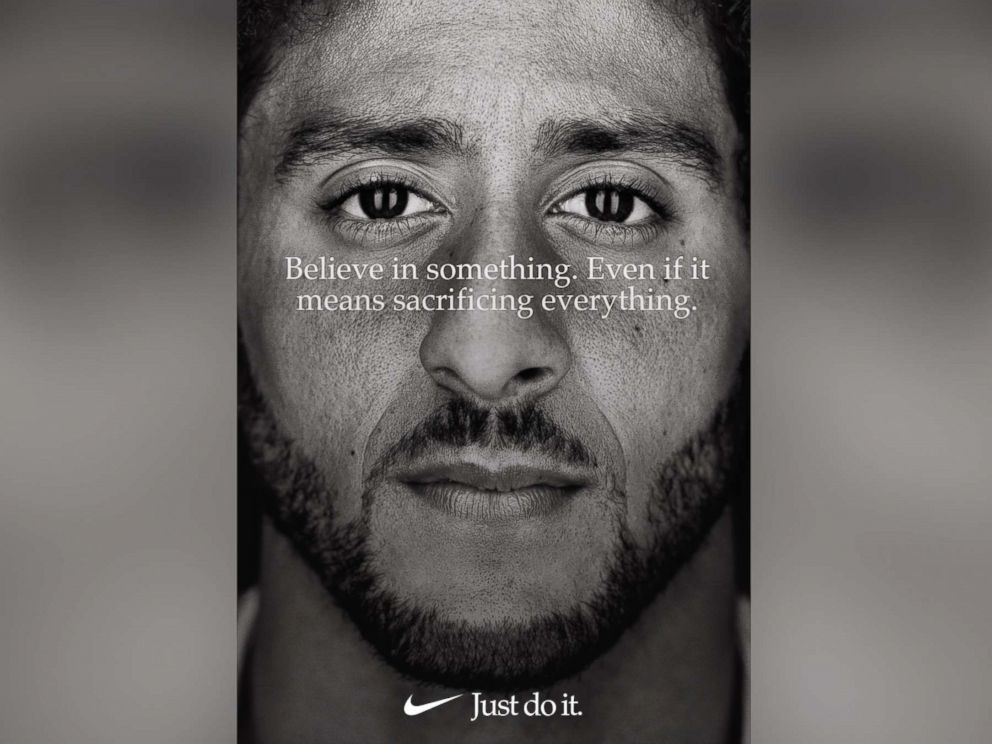 In 2016, the San Fransico 49ers quarterback Colin Kaepernick was seen sitting down while the American National Anthem was being played. When asked for an explanation, Kaepernick said:
"I am not going to stand up to show pride in a flag for a country that oppresses black people and people of colour. To me, this is bigger than football and it would be selfish on my part to look the other way."
"There are bodies in the street and people getting paid leave and getting away with murder.
"I would continue to protest until it feels like it (the American flag) represents what it's supposed to represent.
Since then, Colin has been a part of such bold acts regularly, receiving both, support and criticisms for his actions.
Fast forward to 2018, Nike, in the wake of their 30th 'Just Do It' slogan anniversary, included Colin Kaepernick in their ad campaign. This sparked a row of extreme reactions from many of their customers. People were seen posting videos via social media where they were burning Nike products.
Nike's reaction
Though Nike hasn't directly responded to its customers' reactions, the famous radio station WMXD from Detroit, Michigan posted this via their twitter account.
The post suggested a safe procedure to burn the products. It would be a lie if we say Nike didn't have it coming.
The sports company seemed to be wary of the repercussions.
How has it affected their sales?
The backlash had caused Nike 3% of their stock value. Following the launch of the Colin Kaepernick ad campaign on Tuesday, the company saw a dip in their stock value. To add, at some places, notably in Kenner, Louisiana, the company's products were banned.
However, Nike has bounced back in style as amidst all these resentments, the company saw a whopping 27% rise in online sales. In the same period last year, product orders had fallen to 2%. By comparing the situations, it can be easily deduced that it was a bold, challenging and well-calculated risk taken by Nike.
We never know if it was a publicity stunt or an actual support cause by Nike. Nevertheless, it seems to be a win-win situation.
That's all folks!
https://youtu.be/Fq2CvmgoO7I
Comments