Yesterday the world was given the major plot points for the sequel to The Social Network by the greatest scriptwriter ever: reality.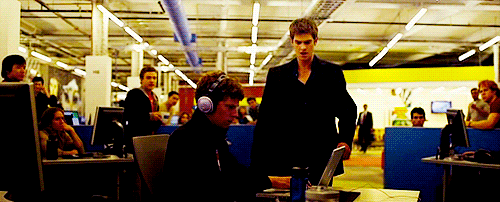 Mark Zuckerberg had his highly anticipated hearing before Congress with a marathon five-hour joint session of the Commerce and Judiciary committees. Here are the major takeaways and highlights of the Congressional hearing.
Zuckerberg won't rule out a paid version of Facebook. Multiple senators asked Zuckerberg whether he would consider a paid, ad-free version of Facebook. He told the committee that there would always be a free version of Facebook while suggesting a paid option might be possible.
Zuckerberg shut down the conspiracy theories that Facebook listens to your microphone audio. Legend has it that the company's ad targeting is so spot on because the company listens to conversations in real time through your phone microphones. This is the first time there has been a direct answer from Zuckerberg who denied this.
Zuckerberg couldn't name one major competitor to Facebook and was forced to confront Facebook's status as a monopoly. At one point he was asked if Facebook was too powerful, he protested saying "It doesn't feel that way to me."
When asked about Facebook's data tracking practices, Zuckerberg did his best impression of me in a tough job interview.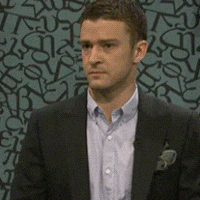 More importantly, he could not or would not answer some questions about how Facebook tracks user data. 
WICKER: There have been reports that Facebook can track a user's internet browsing activity, even after that user has logged off of the Facebook platform. Can you confirm whether or not this is true?
ZUCKERBERG: Senator — I — I want to make sure I get this accurate, so it would probably be better to have my team follow up afterwards.
WICKER: You don't know?
ZUCKERBERG: I know that the — people use cookies on the internet, and that you can probably correlate activity between — between sessions.
We do that for a number of reasons, including security, and including measuring ads to make sure that the ad experiences are the most effective, which, of course, people can opt out of. But I want to make sure that I'm precise in my answer, so let me…
WICKER: When — well, when you get…
ZUCKERBERG: … follow up with you on that.
Public speaking is not Mark Zuckerberg's thing. Just look at him taking one of many sips of water.
Some Senators lack even a basic understanding of how Facebook works.
The most glaring example:
HATCH: Well, if (ph) so, how do you sustain a business model in which users don't pay for your service?
ZUCKERBERG: Senator, we run ads.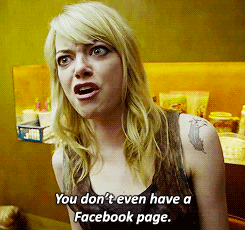 This resulted in some hilarity on Twitter:
"Mr. Zuckerberg, a magazine i recently opened came with a floppy disk offering me 30 free hours of something called America On-Line. Is that the same as Facebook?" pic.twitter.com/U7pqpUhEhQ

— Dave Itzkoff (@ditzkoff) April 10, 2018
zuckerberg: hello senator sir
senator: *lowers glasses, squints at phone* how can i tell if my granddaughter blocked me

— jaboukie young-white (@jaboukie) April 10, 2018
Subscribe to DopeWope on and turn on notifications for all the tech dope you'll ever need. Also do drop a Like if you want more stories like this one.
Comments