If you look back to past few weeks, you'd actually want to sit down a moment and think 'Whoa! What was that?!' Such has been our honourable Supreme Court's decisions related to the 'so-called sensitive topics'.
SC is on a roll and a majority of us are proud of its decisions. It axed age-old taboos and is gradually guiding India towards a new era. An era of openness and individual freedom. Take a look at SC's decisions and laws from the recent past which prove India is on its way to a new level of liberty.
#Section 377
I know that by now you all know what section 377 is. But you should know that me knowing that you know what it is, doesn't stop me from writing about it again, you know? So getting back here. Scratching 377 off the books marked the beginning of Supreme Court's 'Thug Life decisions'.
Section 377 of the Indian Penal Code introduced in 1861 during the British rule termed same-sex relationship 'illegal' citing it 'unnatural or against the order of nature'. Now, the apex court of India has scrapped the law and no more is same-sex relationship illegal.
#Section 497
"Adultery is no more a crime. It can, however, be a ground for civil issues like divorce but cannot be a criminal offence", said Chief Justice Dipak Misra. Thus striking down a 158-year-old law. The SC bench unanimously made the decision and also mentioned that it is a step towards gender equality and that husband is not the master of the wife.
While it won't be morally right, the SC decision ensures individual freedom is taken a step higher.
#Election candidates must advertise their criminal record in media after filing their nominations:
In an attempt to cleanse the political situation in India, the Supreme Court directed Parliament to draw rules on an urgent basis that would lead the politicians and their political parties to advertise their crime record via media.
The step was taken to ensure no criminals become lawmakers. Bravo SC! Bravo!!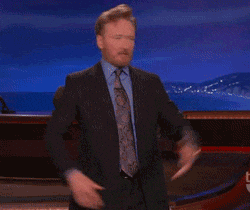 #Women of all age can enter Sabarimala Temple
Supreme Court bench of 5 ruled in a 4-1 decision that hereafter women of all age can enter Sabarimala Temple. SC struck down the rule which stated women in the age group of 10-50 cannot enter the temple.
CJ Dipak Misra said the rule violated gender equality and right to worship.
To conclude, such bold decisions were needed from the lawmakers. Hopefully, this would be an eye-opener for people with irrational beliefs. India is certainly on its way towards massive development and rationalism.
Kudos to SC!
Comments