A prolific streaker who claims to have stripped-off at more than 560 events around the world has said he has no plans to stop. Mark Roberts, 53, has been a "performance artist" for more than 25 years despite his children begging him to "pack it in" when they were teenagers.
The father-of-three, who lives in Sefton Park, Liverpool, has streaked at major sporting events including the Super Bowl, the Olympics, a UEFA Champions League final and Usain Bolt's last 100-metre race.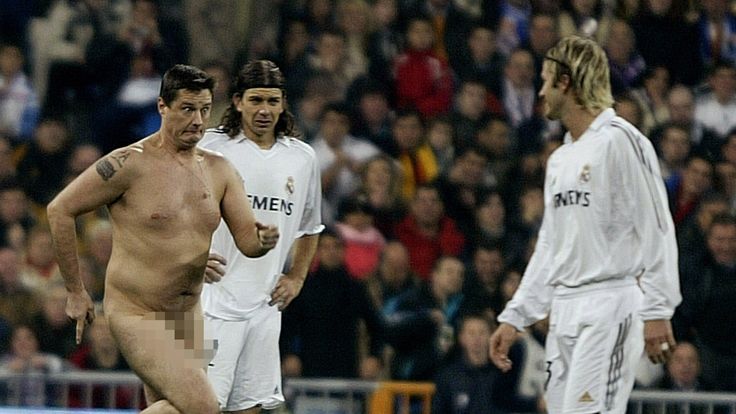 The trouser-dropping pitch-invader has also stripped-off at the dog show Crufts, the 2011 Turner Prize, and the Cannes Film Festival.
Mr Roberts, who claims to have streaked 568 times across 24 countries, says only 25 of them have led to an arrest.
The skin-baring sports-lover, who works as a painter and decorator, insists that he is a "true entertainer" who likes to "create something visual for people to laugh at".
When he stepped onto the ice in a break during the curling final at the 2006 Winter Olympics in Torino, Mr Roberts was clutching a mop, had clothes pegs in ears, and a rubber chicken over his "nether regions".
He told Sky News: "I pretended to brush the ice and the crowd went nuts.
"All the skaters were laughing their heads off.
"I like to make a performance out of it – I don't just run on naked and wave."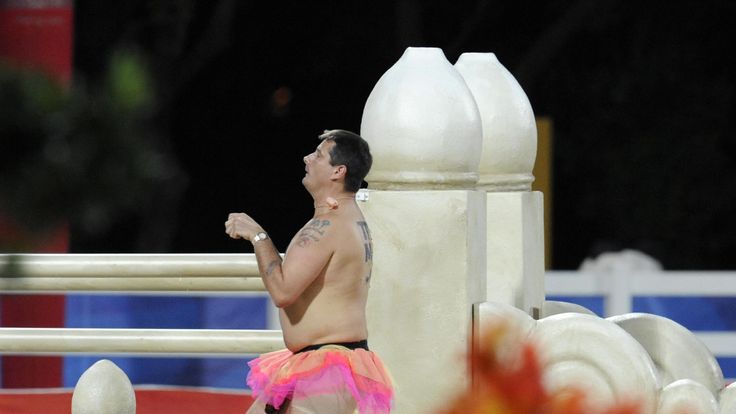 Mr Roberts added that the Italian police said they wouldn't charge him if he agreed to leave the country immediately.
The exhibitionist says he only ever streaks during breaks in the action, and never interrupts play out of respect for the athletes.
He said: "People have trained for years to reach these finals, and I fully appreciate that.
"I'm not out there to scupper their chances or take anything away from them."
Mr Roberts' first streak was at the Hong Kong Sevens rugby tournament in 1993.
"I felt euphoria from running naked in front of 65,000 people. The reaction from the crowd will live me forever.
"That's why I'm still doing it after 25 years."
Mr Roberts, who has been engaged for four years, said his fiancee Suzi knew what she was getting into before she agreed to marry him.
It took his grown-up children a little longer to accept their's father's unconventional pastime.
Comments