Star Wars: Episode IX has decided its cast for the start of filming from Wednesday, August 1. Lucasfilm has announced that Mark Hamill and Carrie Fisher would be part of the next Star Wars movie, along with two new additions: Noami Ackie (Lady Macbeth) and Richard E. Grant (Logan). It also confirmed the participation of Keri Russell (The Americans) and Billy Dee Williams' Lando Calrissian, which had been previously revealed by sources.
The presence of Hamill and Fisher, who play Luke and Leia, is notable for one reason. When the latter died in December 2016, Disney had said it would not use CGI to bring back her character.
Director J.J. Abrams says her role will be filled using previously unreleased footage shot during The Force Awakens.
"We desperately loved Carrie Fisher," says Abrams. "Finding a truly satisfying conclusion to the Skywalker saga without her eluded us. We were never going to recast, or use a CG character. With the support and blessing from her daughter, Billie [Lourd], we have found a way to honor Carrie's legacy and role as Leia in Episode IX by using unseen footage we shot together in Episode VII."
Hamill's return isn't as surprising, even though [spoiler alert] he did become one with the Force at the end of Star Wars: The Last Jedi. But it's not likely that both Hamill and Fisher will have an active role in Episode IX, but a cameo, just like Yoda did in The Last Jedi. Williams' Lando will possibly have a bigger role, given the character hasn't appeared in both previous entries.
Cast members from previous films who are set to make a return for Star Wars: Episode IX include Daisy Ridley as Rey, Adam Driver as Kylo Ren, John Boyega as Finn, Oscar Isaac as Poe Dameron, Lupita Nyong'o as Maz Kanata, Domhnall Gleeson as General Hux, Kelly Marie Tran as Rose Tico, Joonas Suotamo as Chewbacca, and Billie Lourd as Kaydel Ko Connix. There's no word on whom Russell, Ackie or Grant will be playing.
Abrams is also a co-writer alongside Chris Terrio (Argo, Justice League) and a producer in addition to Lucasfilm president Kathleen Kennedy, and Michelle Rejwan (The Force Awakens). John Williams will return as composer for the final time, having scored every mainline entry since 1977's A New Hope.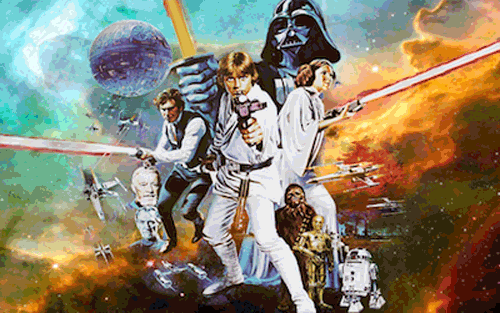 Mark Hamill, the actor who plays Luke Skywalker tweeted his thoughts on the news that Fisher, who died in 2016 in the middle of filming what many expected to be a lengthy story arc in the yet-to-be-titled Star Wars: Episode IX, will be a part of the movie using old footage.
It's bittersweet facing my final chapter without her-She is simply irreplaceable. I'm finding solace in the fact that she won't BE replaced & would love the worldwide outpouring of affection from those who loved her when they heard the news.#CarrieOnForever pic.twitter.com/7ueMqBxQwa

— Mark Hamill (@HamillHimself) July 29, 2018
Make sure you have subscribed to notifications from Dopewope on Facebook to get all the latest Star Wars news. Do give us a thumbs up if you liked this story and would like to see more of these.
Comments