In this digital age, our lives are consumed with media. We have our daily planner on our phone, we pay our bills on our phone, so what about sex? The days of calling someone and leaving a message on their answering machine are over. People travel for their jobs more and more. Couples go to school in different countries. Life gets in the way, so people resort to sexting! Tons of people do it– it's not just teens anymore.
Have you yet, however, thought about that same question when your iPhone buzzes with a highly intimate selfie of a lover, or a steamy text from a new Tinder friend? In this digital age, most of us have sent or received these texts and selfies at some point or another, but…
Are these pictures and text messages art?
Even if your answer to this oddly specific question is yes, then it raises another question: would you be willing to display these intimate messages to the world?
This image is called "Does it count as sexting if it's a drawing?" and is by Quinn Dombrowski
In Brooklyn, New York, the Sexting Art Festival will be displaying hundreds of such sexts – in picture, video, and text form – as part of an event to celebrate modern flirtation and arousal, most of which is now conveyed via our tiny, hand-held, camera-equipped devices.
Sexting AF, for short, is the brainchild of Mr Sam Ewen, creative director at a media company and a lecturer in media and propaganda at Manhattan's Hunter College. "I was discussing with friends how much time and effort some people spend art-directing their Tinder or Bumble profiles, the highly intimate, sexy shots they send to a partner, or potential partner, or carefully crafting that come-on text to ensure they get a reply," he says of the festival's inception. "It occurred to me that there should be a way to celebrate the aesthetic nature of modern attraction and sexuality."
According to Sam Ewen, professor of media and propaganda at Hunter College, "Art is also often controversial, Its purpose is to generate emotion and reaction, which might be anything from amused to appalled." The sexts on display: breasts, bottoms and erections, of myriad sizes and shapes – were created by members of the public. As with self-portraits by the professionals, some communicate confidence and vanity, others vulnerability, while yet others demand the receiver be a mirror for the sender's self-discovery.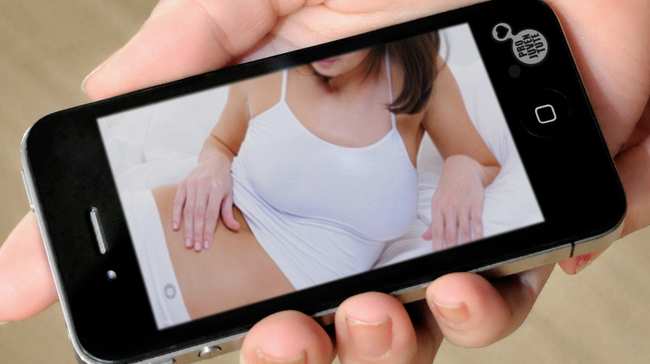 Sexting can improve your relationships, especially if the person you're sexting is the person you're in a relationship with. Sexting can be used as a tool to bring you and your significant other closer together. You know each other well, and know what each other likes and doesn't like.
Is this enough to make it art? Given the images involved are, of course, NSFW, this is one you're going to ponder yourselves with people you trust. Sext responsibly…
Comments