Well, there is no denying a fact that the movie Hate Story has always had its own share of the audience. Every installment we see a new face as the movies leading lady showcasing her sexy. naughty and the erotic side which their fans and audiences would want to and love to see. The lead actors are all the time a fresh face which every guy gets jealous of and wishes how he could be the one romancing and making out with the leading ladies.
Paoli Dam – Hate Story 1
Surveen Chawla- Hate Story 2
Zarine Khan and Daisy Shah- Hate Story 3
The 4th installment of the Hate Story franchaise is back with again a completely fresh pair, starring sexy siren Urvashi Rautela, Karan Wahi and Vivan Bhatrena. This movie will give Urvashi's fans a lot of sexy and erotic scenes to witness how sultry and powerful can she be. Remeber Urvashi Rautela???
Her oomph factor and sultry quotient can be seen at peak in this song from Great Grand Masti
One of her sexy photoshoot
This awesome song will make you witness how hot & sexy she is!
I bet seeing her in this famous song, you would really want her to be with you jab Daddy Mummy hai nahi ghar pe…
The latest trailer of Hate Story features two leading actors who are very well known in the TV industry, Karan Wahi and Vivan Bhatena. Seeing these 2 famous TV actors in this 4th installment of this Hate Story movie series (and Kran Singh Grover in the last 3rd installment) it seems that this movie franchise is a pilot launch pad for TV actors in the Bollywood industry. The plot showcases 2 brothers falling in love with the same girl and there it is.. be ready to witness some brother rivalry and steamy sex scenes with those respective brothers. And then there is the famous "Bad Man" Gulshan Singh Grover. To be honest.. apart from the sexy siren Urvashi … there is one particular dialogue which has caught my attention and really admire the writer for that dialogue… " Laashein rishwat nahi leti.. Kyun ki kafan ko jeb nahi hoti..!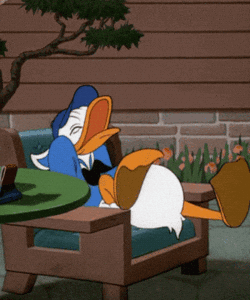 To be honest… there are few things to look forward to once this movie release
The sexy Urvashi Rautela…
Her oomph factor, sultry quotient and raunchy scenes and
The famous Himesh sung song picturized on Emraan Hashmi "Aashiq Banaya aapne.." song being recreated for this movie and definitely worth watching it picturized on Urvashi ( which you can hear in the background in the later part of the trailer)
Here is the official trailer for you see it in action
Comments