Royal Enfield announced last week that they will be launching a limited edition, World War era bike called the Classic 500 Pegasus.
The Pegasus is based on the RE/WD 125 from the WW 2. This was a lightweight 125 cc motorcycle that was deployed behind enemy lines aboard the Horsa Glider and dropped with parachutes to provide transport and communication support to the Airborne Pegasus. Over 4,000 of these 'Flying Fleas' ,as they were nicknamed, were deployed in the war.
The Pegasus 500 is globally available in two colours, Service Brown and Olive Drab Green. Although we only get the Service Brown color in India. Each motorcycle comes with a unique serial number stencilled on the tank in white, reminding us of the military motorcycles. Other unique touches are a set of canvas panniers on the rear, the Pegasus motif on the tank and panniers and period correct RE badging. Every motorcycle has a leather strap with brass buckles across the air filter, brown handlebar grips blacked out silencers, rims, kickstart lever, pedals and headlight bezel to compliment the World War theme. Everything else on the bike stays the same as its host, the Standard Bullet 500. Which means  the bike is powered by a 499 cc, air-cooled, single-cylinder engine good for 27.5PS and 41.3Nm
This bike will be limited edition and only a 1000 units of this model will roll out. Out of which, India will get 250 and they can only be bought online, much like the RE Himalayan Sleet. The bike will hit the Indian streets on 30th May 2018. While the exact price is still unknown, we expect it to go near the amount of 2 lakhs.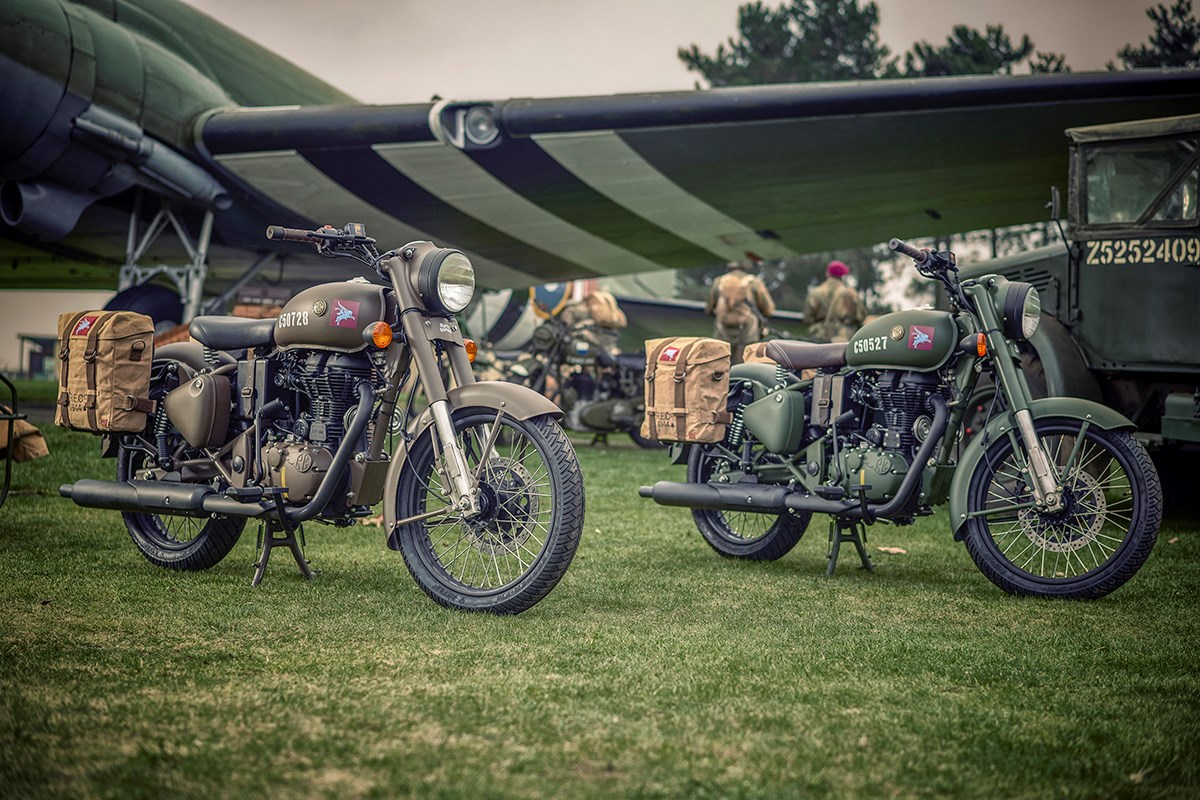 For more heart-thumping content, check us out on Facebook!
Comments