We all know what was Manchester United before 2013 and post that. Alex Ferguson leaving his office at Trafford shook the Theatre of Dreams and they are still coping with the after-effects. After Fergie came Moyes, LVG and now Jose Mourinho. Different managers but same story.
Now, jumping from England to Spain, the Spanish giants are somewhat going through the same phase.
After their third straight Champions League victory, which covered up their league failure in recent years, Real Madrid had two problems to deal with. Two of their strongest pillars— Cristiano Ronaldo and Zinedine Zidane left the club and thus a big void.
Since then, the Blancos are having a nightmare season start which is their worst run in 3 decades. Cristiano Ronaldo was a man who scored more than half of Real Madrid's goals across all competitions and losing him meant huge responsibility on other players. During the initial games, Gareth Bale and Karim Benzema along with Isco and Asensio seemed to be building a great team. They were scoring goals on great numbers, displaying a beautiful team-play, not experiencing Zidane-Ronaldo's loss.
But as the season advanced, the reality has hit the Spanish capital. They have scored 0 points and 0 goals in their last four fixtures. That includes 3 losses and one draw. It seems neither Bale or Benzema or anybody is able to give Real Madrid what Cristiano Ronaldo did on a regular basis.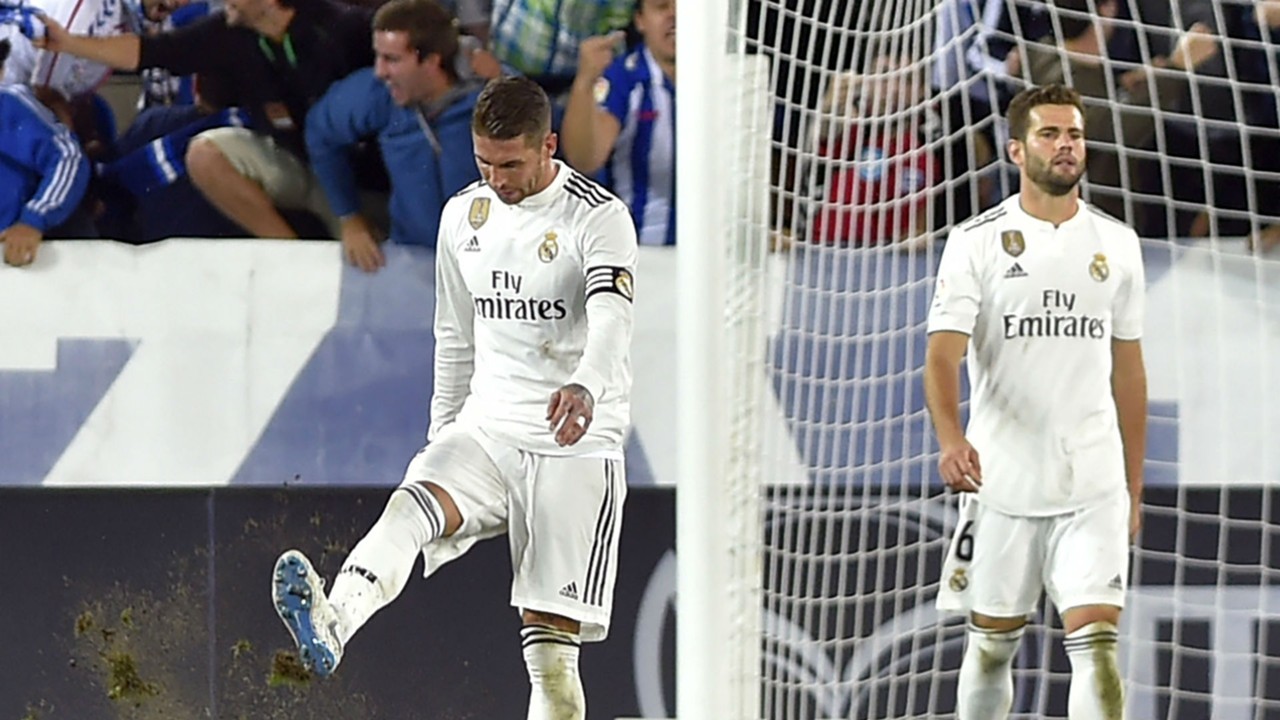 The pressure is building on Julen Lopetegui but the boss is calm and positive about his team. I feel, there is nothing that Julen can actually do as the after-effects are inevitable. But again, it can never be a forever thing. Madrid would step up as they have ample of talent on their side.
Maybe it is just a matter of time. Few weeks, months or a season even but the chances are very unlikely that the 13-time UCL winners would go through the same long bad phase as Manchester United.
Comments