Fashion was always about a tall stature and a petite frame, until recently when curvy girls started taking over the runway and the fashion scene of the world. Its 2018! Where you can either be petite, athletic or curvy and can still rock any on going fashion trend. 2017 has been about body positivity and for making every girl feel comfortable in their skin and liberating them of the whole taboo of a certain fashion trend being for a certain body type. There are no body types anymore! Just a lot of pretty happy girls making this whole world their Goddamn Runway! With the likes of Ashley Graham being around, who not only promote body positivity, but also plus size fashion! She doesn't believe in a Victoria's Secret giving her the angel wings! She is a go-getter! She went out there and got her wings on her own by putting herself ahead of all the negativity and the criticism that followed when she made it to the covers of Sports Illustrated.
So here is to all the curvy gorgeous ladies we know! You aren't plus size my darling! You are BEAUTIFUL! And you can look like a complete DIVA by following these small tips!
Wear Whatever you want to wear!
I would like to emphasise more on the word "Whatever". Ladies! Know what works for you and turn that into a massive weapon of mass destruction! Because DUH! Your looks can literally kill! 😉 Know your colours and your cuts. Hide whatever you feel least flattered about. It can be your legs or your hips or your upper torso.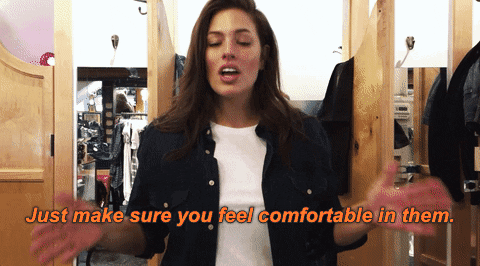 Work on your confidence
This is where you win half the battle. If you can feel comfortable about your body and flaunt it like the prized possession it is then you have nothing else to worry about. You've got to be comfortable in what you wear and feel like you look your best. Confidence is the key to piss off half the haters and people who criticise you. Channel this in a more positive manner and work it out for yourself!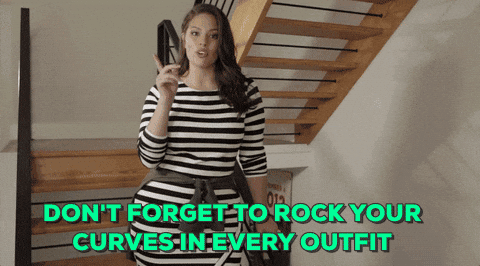 Smile and wave ladies!
You are a goddamn Queen! and you know what queens do? They smile and shrug off all the negativity. Half of the women I know deal with major body image issues and people make it worse by saying things like "Have you put on weight?" Size has never defined beauty and you've got to know it! So smile my ladies! That is indeed the most beautiful curve! 🙂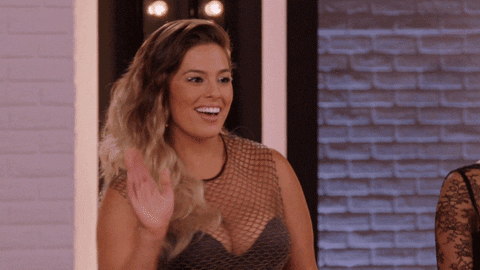 Layering
Now that we have given you the most important lessons, lets talk about real tips that would help you dress up better according to your body type. Layering is my most favourite thing to do! It gives an old outfit a new look, while covering up areas which i am the least confident about. You can wear a long shrug with a short dress or jazz up your formal wear with a blazer in solid hues.
Prints aren't enemies
When you are even a little curvy, you try to steer clear from Prints. You just need to find the right piece of printed clothing. It can be a dress or a skirt. Wear it and show others how its done!
Glam up your Girls' night out Outfit!
Boring black clothes shouldn't be a part of your night out plans! Glam it up with metallics or pop colours. To play it a little safe wear it in the piece of clothing you are most comfortable in.
Wear as much white and light colours as you want
Pastels are trending and they are a vision to the sore eyes! Wear your whites and pastels. You can do so much more than just dark solid shades! Play with colours, mix and match them and go crazy when creating a look!
A little bit of skin show
You can show a little bit of skin and not look vulgar! Flash that mid riff or that beautiful back! If you've got great legs flaunt them in a midi dress or a skirt! Have fun with your clothes, create looks that you see on other fashionistas.
Ditch those ill fitted formals
Gone are the days of the loose trousers and those badly fitted shirts. You have got to up your dressing game for work! Take a cue from these gorgeous ladies.
You are good to go now! Go take over the world with your amazing outfits and looks! Also hear what Ashley has got to tell you!
Comments