Popular Most popular youtuber PewDiePie has been holding the top spot since over half a decade. However, recently we saw Indian music label T-series climbing up the ranks and staying right on his trail.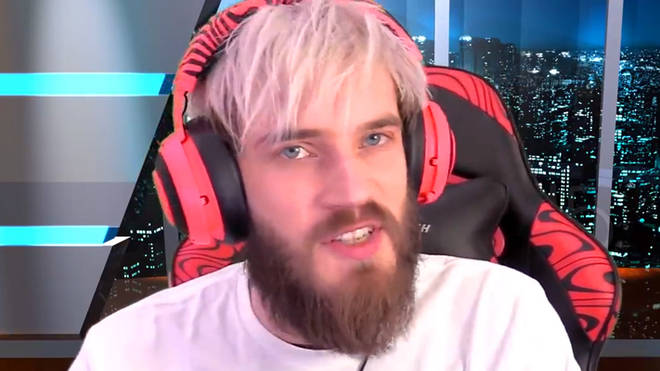 The fight to be the most subscribed YouTube channel has sparked a lot of hate among their respective fans. This very incident provoked Felix Kjellberg to upload a video to his YouTube channel and ask his fans not to spread hate.
PewDiePie raised 150,000 Pounds (1.3 crores) for a charity organisation (CRY: Child Rights and You) for children in India within a day. In the video ' This is getting out of control…', PewDiePie starts off by thanking the people who attempted in helping him get more and more subscribers and ahead of T-Series. "I'm getting more attention now than I'll probably ever get," PewDiePie continued. "So why not just take that fact and redirect it to something more positive, and show that this fanbase can do something positive as well, because I know we can. No more 'f**k India.' Instead, let's help India."
He went onto mention the number of child labours in India and asked his subscribers to donate to help those children. He also tweeted the same.
https://t.co/YdHaZWxjWl
Started a Gofundme page for CRY, a charity that focus on making a lasting change for children of India.

9 year olds helping 9 year olds, lets go! 👏

— ƿ૯ωძɿ૯ƿɿ૯ (@pewdiepie) December 3, 2018
CRY posted a tweet to thank Felix as well.
There's no such thing as other people's children.

People from around the world acted on that belief today. Reaching deep into their hearts to donate over 150000 pounds to help Indian children realise their dreams. So humbled and overjoyed.

Thank you @pewdiepie

— Child Rights and You (@CRYINDIA) December 4, 2018
Good guy PewDiePie. You just earned a lot of fans from India. Which makes me wonder, was that a publicity stunt? :p
Anyway, works both ways.
Meanwhile, PewDiePie with 74,735,671 subscribers is 487,334 subscribers ahead of T-Series who has 74,248,337.
Comments