YouTube sensation PewdiePie is apparently facing some sort of insecurity from Indian record label and production company T-Series regarding his 'top spot' on YouTube.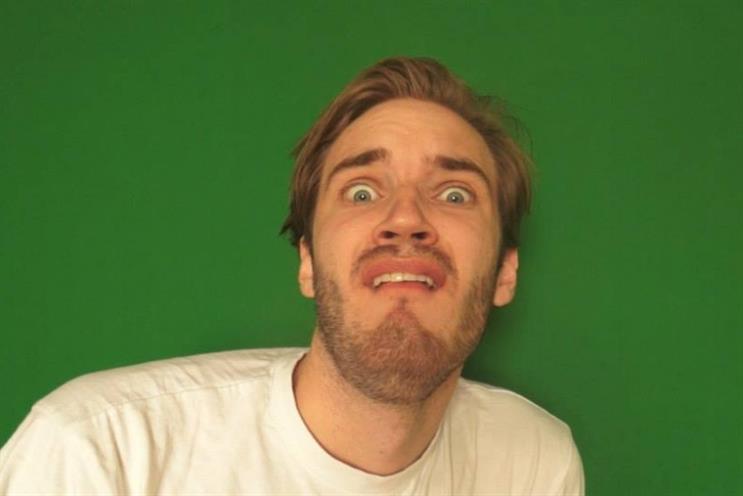 The Swedish comedian's channel was declared as the MOST SUBSCRIBED YOUTUBE CHANNEL back in 2013 and at present, he boasts around 66M YT subscribers. Whereas, T-Series is right on his tail with 64M subscribers.
This very fact seems to have irked Kjellberg (Yes, that's PewDiePie's real name). The YouTuber has taken it to his channel to express his views about T-Series. In one of his comic episodes titled— T-SERIES EXPOSED? PewDiePie took a dig at the record label. Here's what he said:
On my Reddit there's been a lot of posts talking about how if you create an account in India or Middle East, you will be automatically subscribed to T-Series. At first I thought no that's impossible, there's no way that could actually be a thing. But then I see more and more people talking about it saying that it did happen.
However, PewDiePie asked his fans to share evidence if they noticed the same.
Here's what PewDiePie doesn't know
T-Series is a channel originated in India, the country with the second largest Internet users in the world. Moreover, it has Bollywood content which is highly marketable in India. Not to forget, Bollywood is highly popular in other parts of the world too. Especially, the songs and item numbers.
Aren't these factors enough to justify T-Series' popularity?
Kjellberg had once said in a video, "The only way I can stay relevant is to get the Indians subscribing to me." Well, you have answered yourself then PewDie.
The Author's Take
There is absolutely no doubt that PewDiePie is an established and self-made YouTube star. And, comparing him (A single artist) to T-Series (A whole company) is somewhat unfair. Next up, both have different genres. While T-Series gained popularity via Bollywood and its music, PewDiePie did that with original comic contents. T-Series had joined YouTube in 2006 and PewDie, four years later in 2010. T-Series has 12,600 videos posted so far and the latter has just 3600. Yet Kjellberg's channel is the most subscribed channel and that's highly appreciable.
But what's not appreciable is the Swedish's take on the matter. He seems to be throwing tantrums regarding it. Take a look at the video and you would understand what I mean. Watch it from 9:19.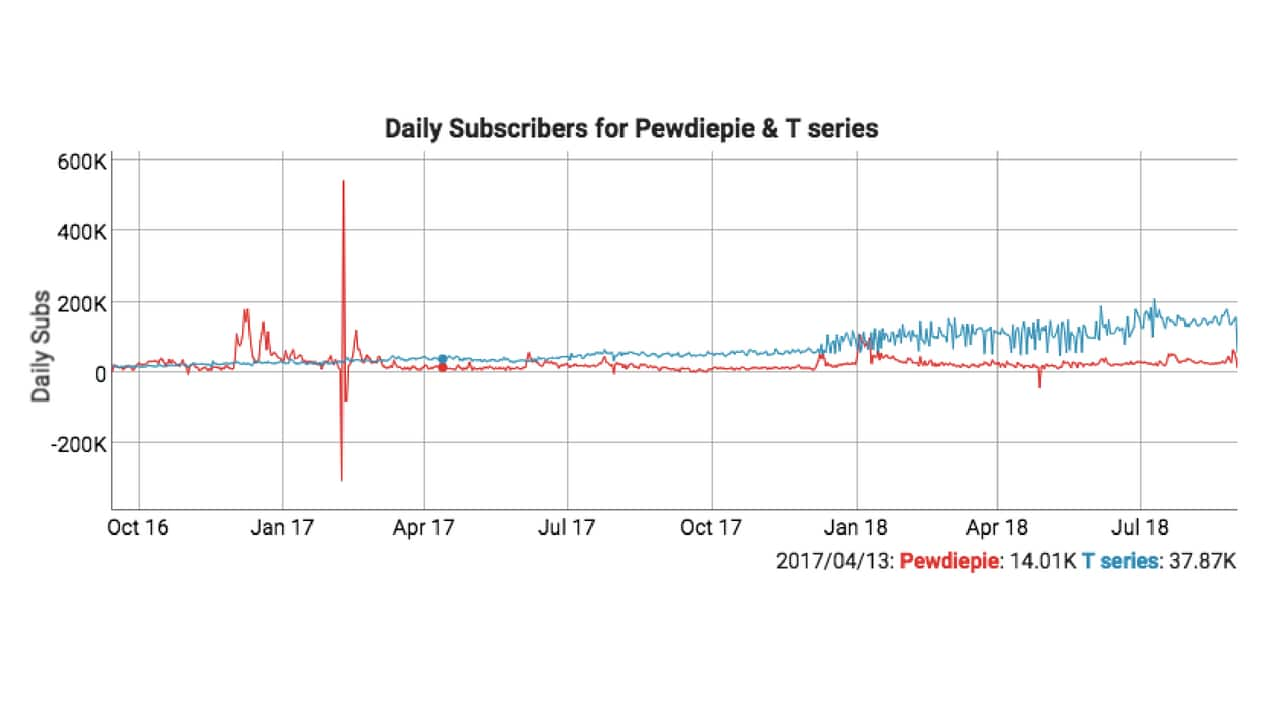 As per the statistics, it is said that T-Series earns 1,50,000 subscribers per day on an average while PewDiePie just 29,000. This YouTube war is gonna be interesting, let's stay tuned!
PS: I didn't get paid by T-Series to write this article and if they are willing to, kindly ask them to contact me. I'm willing to be sold!
Comments