We should always be grateful to the ones who help us during our difficult times. However, Jessie the Parrot had other ideas.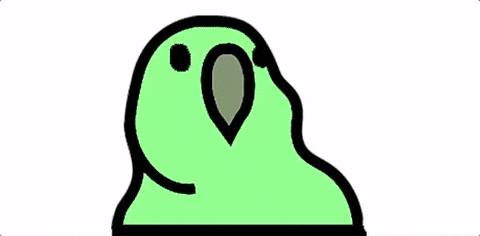 So, Jessie, a turquoise and yellow macaw, was stuck on the roof of a house in Edmonton, North London for three days. Following the failure of RSPA (Royal Society for the Prevention of Cruelty to Animals) and the owner's attempts to lure the Parrot off the roof, they eventually had to call the London Fire Brigade.
But Jessie welcomed the Fire Brigade officer's helping hands by hurling abuses at him. The owner of the Parrot suggested the firefighter say "I love you" in order to get Jessie's co-operation but she replied the official in exactly the opposite manner. They also tried speaking Turkish and Greek (both these languages are spoken by the owner and the Parrot) to the bird. However, It all went in vain.
A senior Fire Station officer said: "Jessie had been on the same roof for three days and there were concerns that she may be injured which is why she hadn't come down."
Mr Swallow, from the Green Watch team at Edmonton fire station said: "We then discovered that she had a bit of a foul mouth and kept swearing, much to our amusement."
After some failed attempts to get Jessie off the roof, the firefighter discovered that she wasn't injured at all. The Macaw just flew off to another roof and then to her owner after she was done abusing the firefighter who climbed up the stairs to help her.
Comments