Aamir Khan took it to social media to introduce his characters one by one to the fans. And now, YRF has taken it to YouTube to launch the much-anticipated trailer of their big budget movie— Thugs of Hindostan.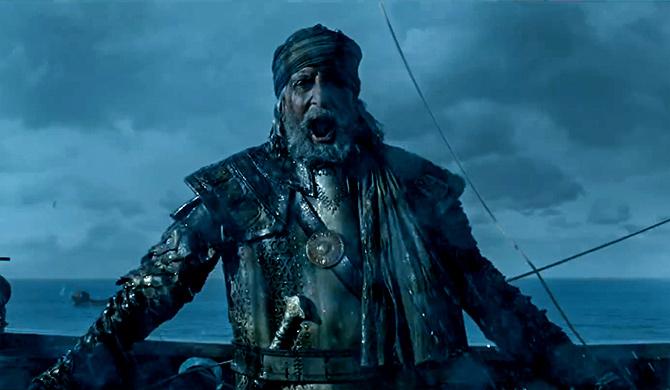 The trailer opens to a voiceover that narrates back in AD 1795 how Britishers visited India citing trade and slowly took over the entire nation. "Magar kuch logon ko gulaami manzoor nahi thhi!", continues the narrator which marks Khudabaksh aka Azad aka Amitabh Bachchan's entry. And boy, he has performed age-defying action and fight sequences!
The trailer's plot revolves around Azad, the leader of thugs, who wages a war against the East India Company. His pirate look is equally catchy as Zafira's (Fatima Sana Shaikh) archery skills. The trailer progresses into British officer John Clive (Lloyd Owen) finding an equally-matched 'Thug' for Azad in order to defeat him.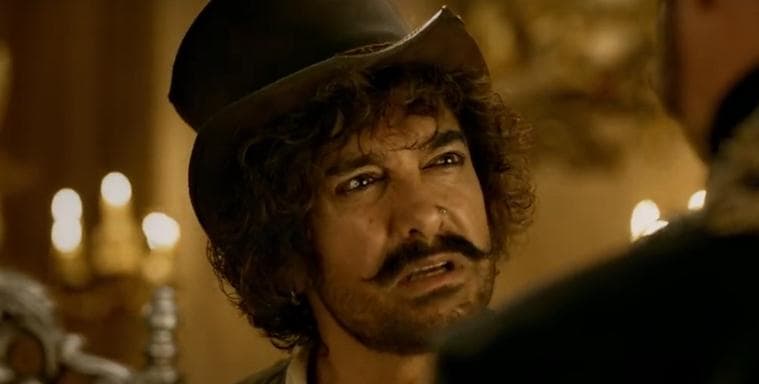 He hires Firangi Mallah (Aamir Khan), a drunkard and the one who can do anything for money to con Azad and surrender him in front of the East India Company. Firangi finds his way into Azad's group of Thugs and the trailer ends with Azad and Firangi sword-battling each other.
Bits and parts of the promo also feature Suraiyya (Katrina Kaif). The movie is directed by the Dhoom 3 director, Vijay Krishna Acharya.
Though the storyline and characters look strong, its CGI looks juvenile. With this budget (₹210 crore), they could've afforded better VFX. Nevertheless, Thugs of Hindostan looks promising and there's no doubt that it is going to be a box-office hit.
The Thugs will be raiding the cinemas on 8th November 2018.
Comments