No other wicket keeper in world cricket could probably match the lightning fast speed of our very own "MS Dhoni". Known as "Captain Cool" and has an amazingly sharp mind, planning strategies on field. When it comes to wicket keeping, Mahi has the best pair of hands. It is very rare that Mahi would miss any chance behind the stumps. May it be those quick catches or his blazing speed of stumping no one can do the way he does.
MS Dhoni has achieved yet another milestone in his glorious cricketing career, this time behind the wicket during the 1st T20 match against Sri Lanka where India won the match by 93 runs. MS Dhoni goes past AB de Villiers record of most T20 dismissals as a wicket keeper.
Mahi, playing the first T20 game against Sri Lanka yesterday went past AB de Villiers record of most dismissals in T20s. Dhoni has taken his tally to 74, one more than the South African wicket keeper's record. Mahi also has the record of 133 catches in T20s as a wicket-keeper matching to the record of Sri Lanka's Kumar Sangakkara. He is also the second wicket keeper to affect 200 dismissals in T20 after Pakistan's Kamran Akmal.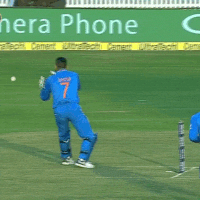 Certainly, MS Dhoni is the best wicket keeper batsman India ever got, there is no other player in world cricket currently, as Dhoni leads the chart by a long margin. He is also the most successful captain for India in all formats of cricket. Going strong even today, he is proving that age is just a number and he is still the best as he can still give a tough time to any young gun when it comes to running between the wickets.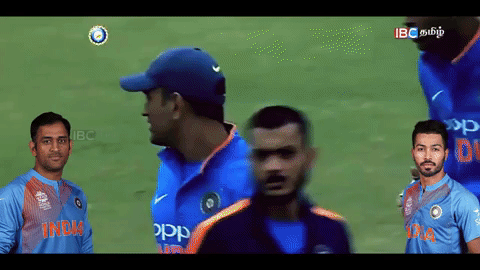 Check out MS Dhoni's 10 Fastest Stumping's here:
Comments