If you are the one who lives Bollywood, eats Bollywood and sleeps Bollywood… this post is for you to even think Bollywood more deeply. Do let us know how many of the following 25 unknown facts were actually known to you!
1.     In the film 'Heroine' Kareena Kapoor wore over 130 different dresses provided from top designers from all over the world. It has been reported that Kareena's wardrobe for the film was one of the most expensive out of all the Bollywood movies ever created.
2.     Saif Ali Khan was the original choice for Shahrukh Khan's role in 'Dilwale Dulhania Le Jayenge'. Even Tom Cruise was considered for the role of Raj Malhotra (SRK's role in the film).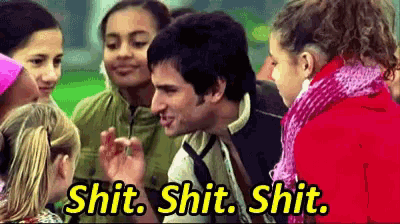 3.     'Rockstar' was shot in reverse order, with the climax being shot first. Reason: The makers did not want to disturb the continuity of Ranbir Kapoor's hairstyle.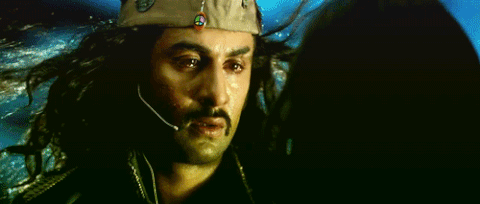 4.     Shah Rukh Khan's bodyguard Ravi, the man closest to him at all points of time, has actually done a role in Salman Khan's Dabangg.
5.     Shilpa Shetty's husband Raj Kundra and her ex Akshay Kumar have the same birthday — September 9.
6.     Amitabh Bachchan's bungalow was called Mansa. It was later changed to Jalsa because Mansa was considered inappropriate according to Vaastu. Shah Rukh Khan's bungalow was called Jannat and this was later changed to Mannat because of a similar predicament.
7.     The Bachchans (Amitabh and Abhishek Bachchan) hold the Guinness World record for being the only father-son duo to have played reversed roles as Abhishek is the father of Amitabh in the movie 'Paa'.
8.     'Dilwale Dulhaniya Le Jayenge' is the longest running movie in world. It has been running for over 1000 weeks.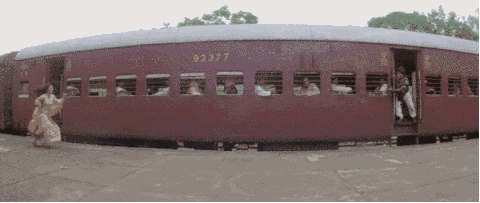 9.     'Do Aankhein Baraah Haath' is the first Indian movie to have won the Golden Globe award under the Samuel Goldwyn category.
10.  Bollywood's first production which was a short film was produced in the the year 1899 – that is 11 years before the first Hollywood movie was released. It was a portrait photographer called Harischandra Sakharam Bhatavdekar who made Indian 'motion picture' history. His short 'reality' film screened in 1899 was called The Wrestlers and was a simple recording of a local wrestling match.
11.  Jagdish Raj also holds the Guinness World record for the being the most typecast actor as he played the role of a police inspector in 144 movies.
12.  Amazingly 'Kaho Naa Pyaar Hai' has the Guinness World Record for holding 92 awards for one movie where they bagged these awards in almost all the categories.
13.  'Salaam Bombay' (1988 movie) won the Golden Camera and Audience Awards at the Cannes Film Festival. This film directed by Mira Nair was also the 2nd Indian film to be nominated for the Academy Award for Best Foreign Language Film.
14.  After the movie 'Zindagi Na Milegi Dobara' , there was a 32% increase of Indian visitors in Spain.
15.  Izzat is the only Bollywood movie, where Jayalalitha (Amma, Tamil Nadu's ex Chief Mininster)  has been cast.
16.  Sridevi was mere 13 when she played the role of the super actor Rajnikanth's stepmom in the Tamil movie 'Moondru Mudichu'. Sridevi was one of the most successful actresses of her time.
17.  Jeetendra started his career as a body double for a female actor Sandhya for the movie 'Navrang'. It was a very interesting role for Jeetendra as a body double of a female in the movie.
18.  The movie 'Kismet' was such a big blockbuster that it was one of the first movies to run straight in the theatre for almost 3 years.
19.  Ae Maalik Tere Bandhe Hum song sung by the legendry  Lata Mangeshkar from the movie 'Do ankhen Barah Hath' has been adopted as the anthem of a school in Pakistan.
20.  Until 1990, Amitabh Bachchan was the only star paid in crores.
21.  Anil Kapoor the great actor in Bollywood and who has also worked in many Hollywood movies like Slumdog millionaire and Mission impossible, once lived in Raj Kapoor's garage with his family when he first moved to Mumbai. Later they shifted to a room in one of Mumbai's middle-class suburbs.
22.  Amitabh Bachchan is so punctual that many a times he used to open the gates of Filmistan Studios himself for he used to reach there before the watchman or gatekeeper.
23.  Sunil Dutt initially used to be an RJ for Radio Ceylon and desired to interview his most favorite actress Nargis. Later, when he worked with her in the 1957 movie 'Mother India', they fell in love and got married.
24.  According to data from Singapore-based website Wealth-X, Bollywood actor Shah Rukh Khan is the second richest actor with $600 million. Where Jerry Seinfeld is the world's richest actor with a fortune of around $820 million dollars, and Tom Cruise is at number 2 with $480 million, rounds out the top three.
25.  Bahubali: The Beginning has the Guinness World Record 2015 for making the largest poster. The poster has an area of 4,793.65 m² and was achieved by Global United Media Company Pvt Ltd (India).
Comments