Valentine's day is one of the most popular and special day for the lovers. This is a day where couples show their love for each other in a special way. Special gifts and surprises are the most common way to go about it. However, leaving the old-fashioned Valentine's day celebration, feel free to shrug off all sappy associations and get into some action with your partner. Do not try to recreate that notorious car sex scene in Titanic, that probably won't happen— mostly because you and your bae aren't Kate Winslet and Leo DiCaprio. However, you can stop fantasizing about the top ten movie sex scenes and spice up your sex routine this Valentine's Day.
We have a list of a few tips to have the hottest Valentine's Day ever:
#1 A change of scenery: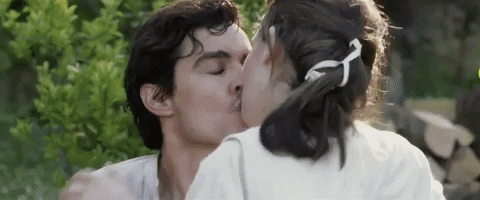 Are you bored of having sex with your partner in the same old scenery? It might be the right time to get out of your bedroom and book a hotel room for an exciting change in the scenery. While having sex with your partner is nothing new for you, change of location or the scenery might be fun.
If you and your partner enjoy your bed for having sex, then a good change could be your kitchen floor or the bathroom table-top in a hotel room. For the daring couples, you can even try out your partner's long-time sex fantasies such as having sex in a forest or an abandoned area. Be careful don't get caught!
#2 Massage Oils and Aroma candles: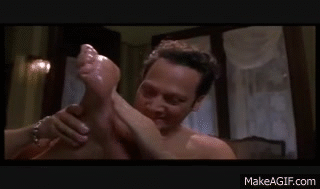 A great session of massage with some aroma oils can be a great stress-buster for your partner. Dark out your place and light some aroma candles which will make you both feel like you are in heaven. After you and your partner are covered with the oil and the massage session is over, jump right into the sex. Love-making when everything around you smells so good and the oil works as a great lubricant what more you need? Have a bath together after hot sex!
#3 Bathtub sex: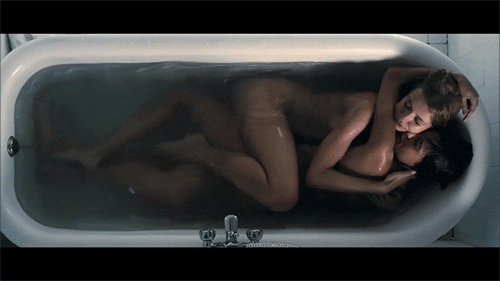 This one can be really, really great, half-fill your bathtub with warm water and add some rose petals with few drops of aroma oils into the water. Make sure you only fill the bathtub so that you can comfortably have sex. Jump right into the bathtub with your partner and explore the different zones of your partner's body covered in the scented water. You can even try some oral sex before you start the real action to spice up things by kissing over your partner's body. Your partner will feel loved with this great session of loving-making.
#4 Ice-Ice baby: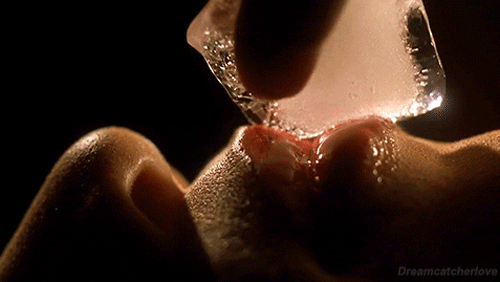 When you are thinking of spicing up things, come to bed armed with nothing more than a tray full of ice cubes.  Start off with an ice cube in your partner's mouth. While kissing him/her, coax the ice cube into your mouth and then run down the length of your lover's body with it. Once you reach the waist, roll the ice cube up again and then turn it over to him/her. Now it is your partner's turn to subject you to the pleasurable treatment with the ice cube. This can be a part of a great foreplay.
#5 Roleplay: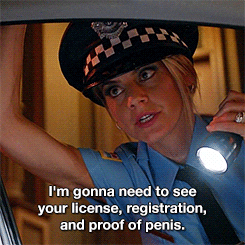 Role-playing could be one of the most effective ways to spice up your Valentine's day sex. If you both are fine, try out a new identity that you and your partner have been fantasizing about for long. Spice up things even more by dressing up according to the roles you are playing. Some of the most popular ones you can try are French maid and school girl. If your partner has a partiality for bondage themes, dress up in the uniform of a lady cop but keep the shirt tight on the bodice and use black shiny boots. Also, include a feather to brush over your partner which can drive him/her to the heights of sexual ecstasy and do not forget the handcuffs as it is one of the most important props.
#6 50 shades of Grey sex:
Try out some submissive sex in order to really spice things up, consider blindfolding your partner with hands tied-up before you start with the sex. With your partner not having any idea what's coming next can really increase the level of arousal. Blindfolding works to place the focus on your touch as opposed to what your partner sees. Why not use that to make this coming Valentine's Day super sexy? It'll be a day that neither of you will forget.
#7 Chocolates all the way: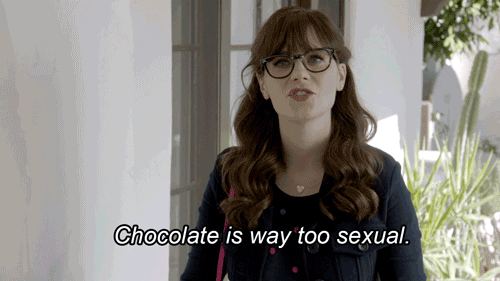 Now everyone knows that valentine's day and chocolates are inseparable. Study shows that eating some dark chocolate before having sex can really increase your libido. But as it is a Valentine's day special, so  spice up things a little more by wrapping your partner with liquid chocolate especially cover privates completely with dark liquid chocolate. This can be a great way to have perfect oral sex. Lick your lady's body to give her the best valentine sex experience.
Make the day as romantic as possible and your love will stand the test of time. No matter what you do to make the day special, your partner will enjoy the effort you've put into making Valentine's Day completely unforgettable.
Comments