IN SOVIET RUSSIA, you get pregnant with the child of a football star, you get free Burgers for life.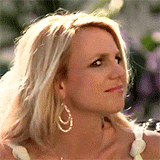 The Russian Division of Burger King has apologized for a social media campaign in which they promised a lifetime of free burgers to women who get impregnated by FIFA stars.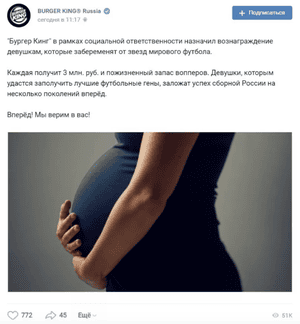 The burger chain announced a promotion on VK, the Russian version of Facebook, offering women 3 million Russian roubles (INR 33 Lakh) and a lifetime supply of Whoppers if they get impregnated by football players competing in the World Cup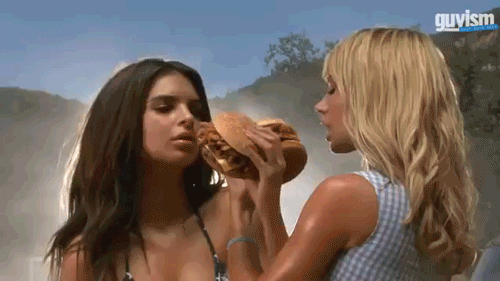 .
They may have apologized and pulled the the campaign that was in very poor taste, but this campaign lives on in screenshots taken by outraged people all over social media.
It also raises some interesting questions:
What was the plan here?
You offer all the these pregnant women free burgers for life if they get knocked up by a FIFA star. So naturally you'd need to verify that the baby is in fact the footballer's to prevent the company from being duped out of thousands of very crappy burgers.
So does she get a paternity test?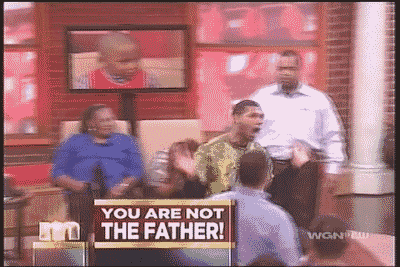 Or does she bring the footballer with her every time she wants a Whopper?
Does she get a "Free Burgers for Life" gift card that she must keep for the rest of her life? If she loses it, does she take another paternity test?
Is the baby also entitled to free burgers for life?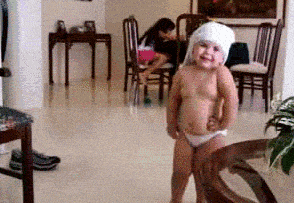 What about the Public Relations nightmare that happens when she gets diabetes, heart disease, or high cholesterol and sues the company?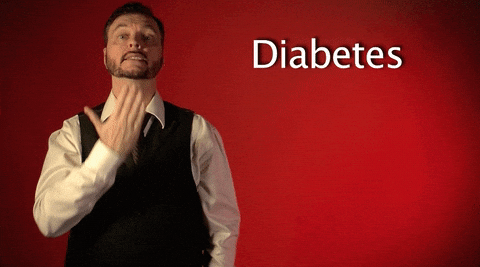 She has to get impregnated by a FIFA star but does she have to carry it to term?
Is there a way for men to get free burgers for life? Men like burgers, too.
If you get impregnated by a fast food worker, do you get free tickets to a World Cup match?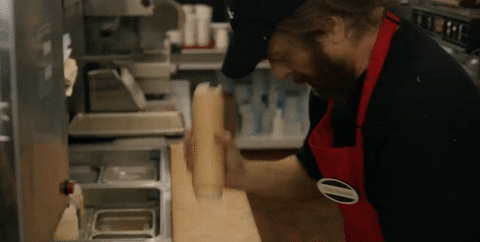 I wonder if all these things were covered in the Terms and Conditions.
This not the first time Russian Burger King has gotten in trouble for a social media gaff, or a joke made in poor taste.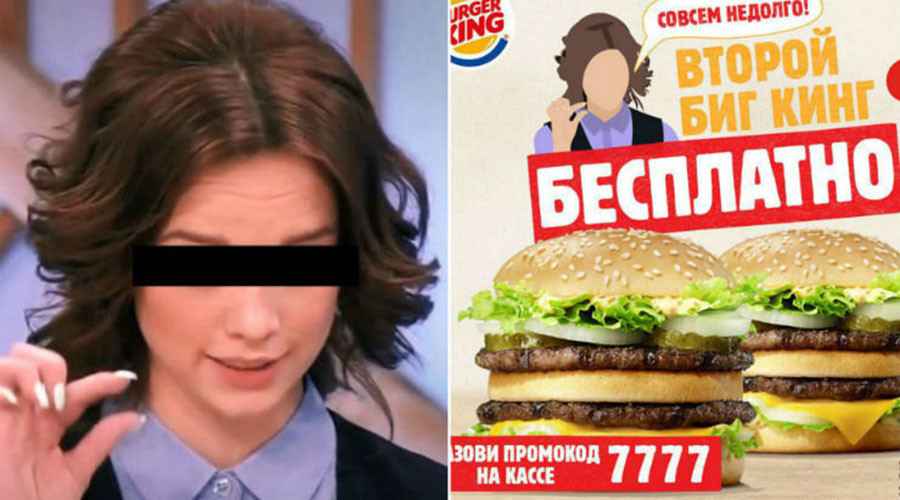 Burger King's Russia division has a history of terrible publicity stunts. Last year it made fun of a teenage rape victim in an online marketing campaign. The fast-food company used the image of Diana Shurygina, who was raped when she was 16 at a house party, as part of a buy one get one free burger offer.
Really?! The marketing team for Russian Burger King needs to lay off the vodka…
Comments