We all know about the Supreme Court's verdict regarding Sabarimala which caused quite some stir in Kerala. Despite the apex court ruling that women can now enter the temple, protesters are not letting women visit Lord Aiyyappa's shrine.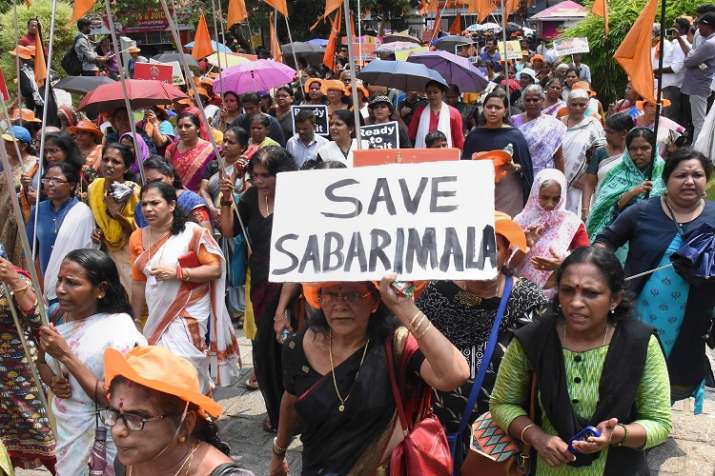 SC is set to review the verdict on 22nd January but hasn't issued a stay order until then. Women can still visit the temple.
Protests are taking place at various places in the state. The chief priest has threatened to close the temple doors if women from the age group of 10-50 enter the premises. Meanwhile, the state government has sworn that they would take measures to stick with SC's decision.
The latest one, as said earlier, is Kerala Police planning to use helicopters to help women devotees from Thiruvananthapuram and Kochi reach Sabarimala to spare them from the protesters. However, it doesn't seem to be a feasible option as the police department would have to take the Forest Department's permission to use the plot for landing purpose.
Also, helicopters are supposed to be used only during a state of an emergency. It is said that over 500 women devotees registered themselves via online registration and expressed their desire to visit the shrine.
The police department has got a mammoth task ahead of them.
Comments