Rapper Kanye West had a meeting with the American President Donald Trump.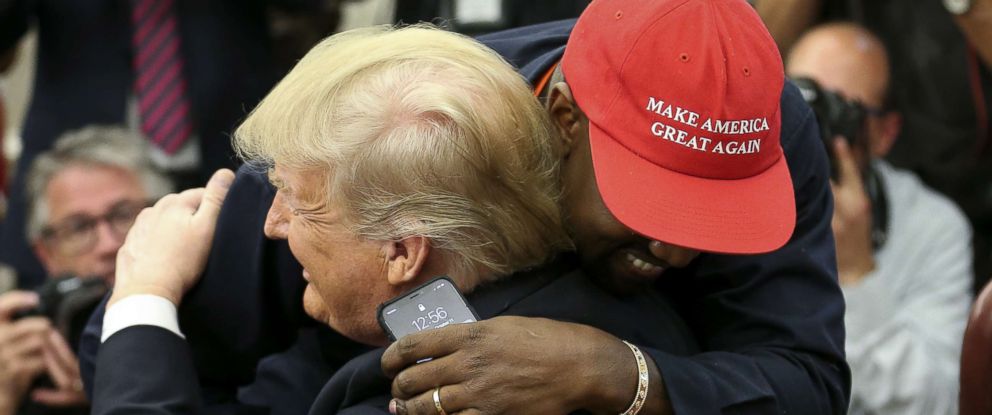 It was a lunch meeting at the White House to discuss prison reform and other issues. However, the meeting ended up to be one-sided with Kanye being the only one to do all the talking. Popular model Kim Kardashian's husband lavishly and endlessly praised Trump during their meet.
West sported his infamous 'Make America Great Again' cap and said wearing the cap makes him feel like a 'superman'.
Amidst his talks, Kanye tried to unlock his phone and one of the cameras recorded the artist entering his passcode. Which was nothing but six 0s.
Social media has once against taken this opportunity to troll Kanye with comments like: 'Make security important again', 'Good luck cracking the code'. The meeting was somewhat a different experience for president Trump as he is the one who is used to do all the talking. But this time, Kanye outdid him.
At the end of the 10-minute monologue, Mr Trump just nodded and said: "That was quite something." To which West replied: "It was from the soul. I just channelled it."
"I love this guy right here," and went onto hug him. "That's really nice", said Donald and hugged him back.
Kanye! What a guy! Better change that passcode and make it li'l difficult. Maye 111111 would do.
Comments