Isn't it good to have a chance to focus on what unites rather than divides us? For example, this militant Islamist group deciding to ban single-use plastic bags.
Hey, in India we are doing that too! Not saying that, we have much in common with jihadists, but this is something…
Al-Shabaab, a group of Somali jihadists, has reportedly decided to get rid of plastic shopping bags, with regional leader Mohammed Abu Abdullah reported as saying in a radio broadcast that the bags "pose a serious threat to the well-being of humans and animals alike".
This concern is understandable, plastic bags have plagued our ecosystem for decades and countless animals have been found dead with plastic clogging up their insides.
You know what else is seriously bad for human and animal life?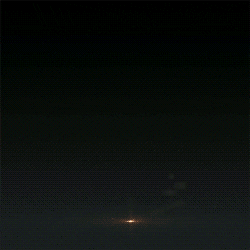 Al-Shabab bans single-use plastic bags in the areas it controls in #Somalia, According to #RadioAndalus interview with #AlShabaab governor for Jubba regions In which Mohammed Abu Abdullah said that plastic bags "pose a serious threat to the well-being of humans and animals alike" pic.twitter.com/Z9yw72UX97

— Mogadishu Update (@Magdashi3) June 30, 2018
All jokes aside, here are some headlines related to  Al-Shabaab:
"Death toll from Islamist attack on hotel in Somalia rises to 25"
"Al-Shabaab stones mother-of-eight to death for adultery in Somalia"
"Death toll from double truck bombing in Somalia rises above 300"
"Al-Shabaab militants massacre 31 civilians in Mogadishu"
However, according to  Harun Maruf, co-author of Inside Al-Shabaab and host of Somali radio show 'Investigative Dossier,' plastic bags were far from the only things banned by the group.
Al-Shabab has banned plastic bags from areas under its control, according to pro-Shabab media. The militant group has reportedly issued a general directive banning plastic bags, and gave environmental and health risks to the livestock as reasons for taking the move. #Somalia

— Investigative Dossier (@i_dossier) June 30, 2018
Things that Al-Shabab banned:

Music
Cinemas
Satellite dishes
Smartphones/fibre optic services
Humanitarian agencies
Plastic bags

Things that Al-Shabab did NOT ban:
Bombings
Assassinations
Targeting civilians
Apostatising other Muslims

— Investigative Dossier (@i_dossier) June 30, 2018
The group have been on Australia's list of terrorist organisations since August 2009 and were re-listed in August 2012, a few months after Al-Shabaab's leader pledged their allegiance to al-Qaeda, saying, "On behalf of the soldiers and the commanders in al-Shabaab, we pledge allegiance to you. So lead us to the path of jihad and martyrdom that was drawn by our imam, the martyr Osama (bin Laden)."
In short, even if they are concerned about the environment, we don't want to be associated with these people.
Comments