As Mark Zuckerberg testified before Congress on Tuesday, those watching the proceedings took to the internet in droves to post jokes and memes about the Facebook CEO. We already covered the major takeaways from the hearing. Now here's a look at the near endless supply of reactions and jokes the hearing provided by the denizens of the internet.
The irony that the people asking the questions about Facebook's collection and application of user's data didn't understand how Facebook worked was not lost on anyone.
really good that the people grilling zuck on his vast and complex data collection platform cant log onto wifi without help

— ☕netw3rk (@netw3rk) April 10, 2018
ZUCKERBERG: im ready to answer any questions u might have about facebook

84-YEAR-OLD SENATOR: excellent. mr zuckerberg my farmville farm needs more pigs but i cannot figure out where to purchase them

— Bob Vulfov (@bobvulfov) April 10, 2018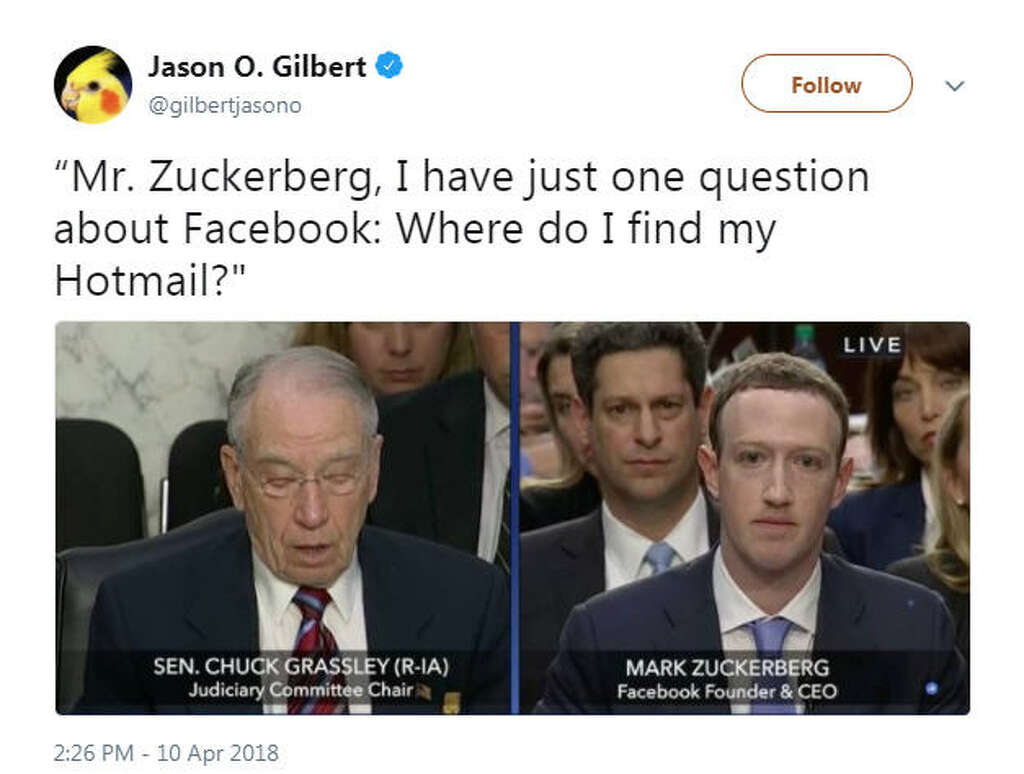 Zuckerberg explaining things to these senators is all of us trying to explain the internet to our parents.
Much of the humour came from Zuckerberg's nervous demeanour.
But other than Zuckerberg being painfully awkward, some people found his expressions inhuman. The internet seemed unable to decide if he was a lizard man or a robot.
Mark Zuckerberg's manner has always reminded me of someone, but I could never quite grasp hold of it.

Just now it hit me, watching him testify about data. pic.twitter.com/4Zs2eGlsHD

— Matthew Teague (@MatthewTeague) April 10, 2018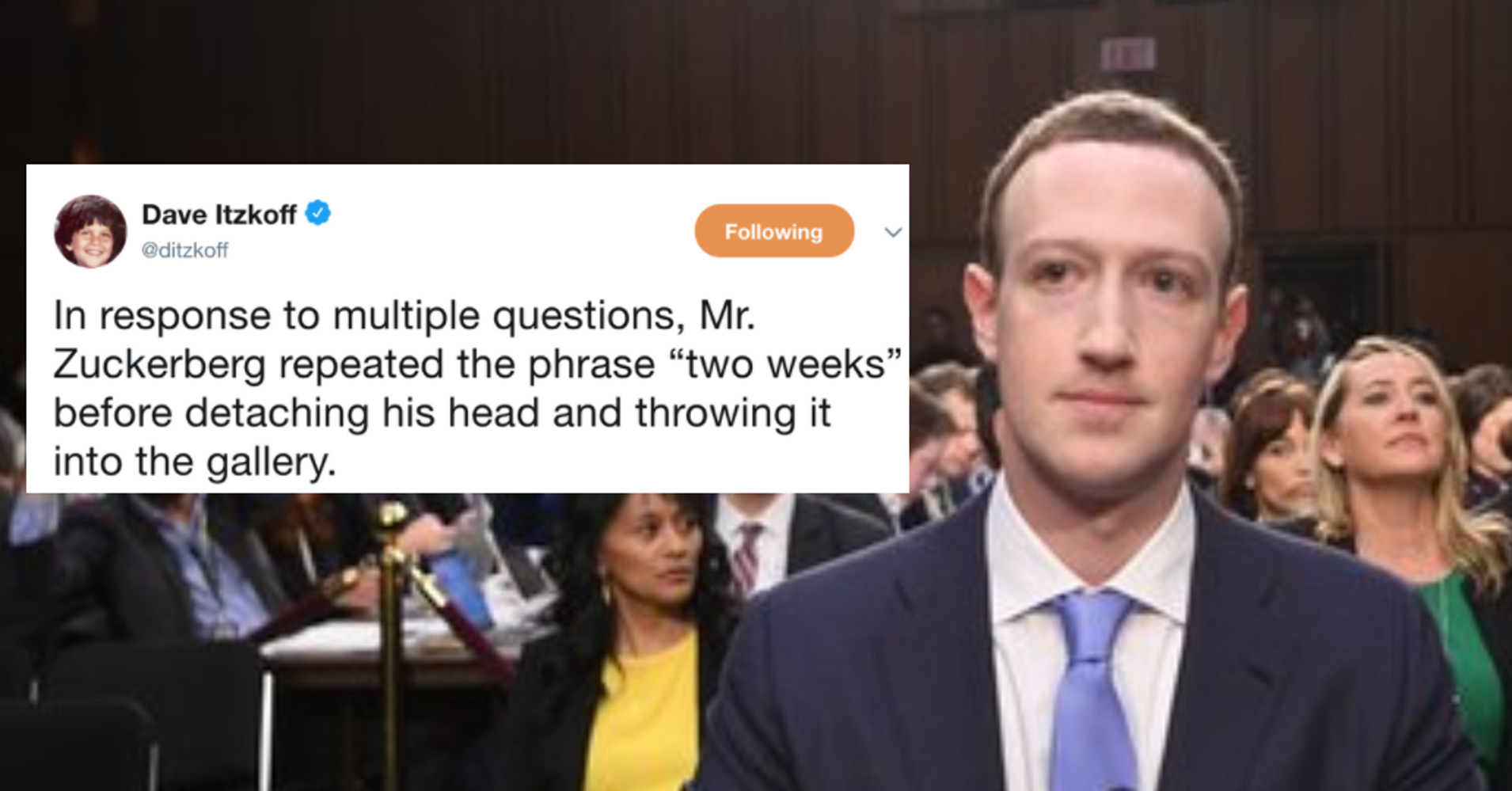 The Zuckerberg: Activate expression engine.

Calculating probability of deception success: 97%
Initiating smile module.
Reticulating splines.

Smile module activated. pic.twitter.com/Z8xpu0DKPM

— Ian Miles Cheong (@stillgray) April 11, 2018
Not even the man's haircut was safe from ridicule.
I can't decide whether I hugely admire or am intensely irritated by the fact that Mark #Zuckerberg is a multi-billionaire yet appears to cut his own hair and doesn't own even one half decent suit, shirt or tie. pic.twitter.com/hdV6fDAliO

— Julia Hartley-Brewer (@JuliaHB1) April 10, 2018
https://twitter.com/timkmak/status/983778993928396800
Comments