Russian model Kira Mayer has been jailed for 18 months following her offences.
The 24-year-old Instagram star got pulled over by the cops while driving in her Mercedes without a license. The model tried to be aggressive by snatching the reports off the officer's hands while scratching and kicking him. Cops revealed that she also tried to drive away but that didn't work out.
It was then she made an offer which she thought the cops would not be able to refuse. Kira Mayer offered s*x to both the traffic police officers, either one by one, or a threesome, in an attempt to get out of the situation. She got turned down immediately and detained by the cops.
As per a police source: "The traffic policemen informed her that she could not drive her car any longer and it was a trigger for Kira. She began to shout, she tried to grab her documents from the road policemen."
"She scratched them, kicked them, swore at them and even tried to drive away. Of course, she failed to do so."
The cop that got attacked by the model gave no evidence in the court but yet the model admitted the charges against her. She said — "I completely agree with the charge brought against me."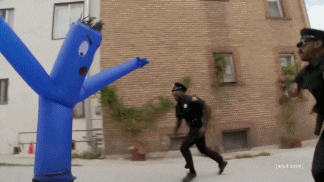 "I repent and apologise to the victim. When I'm very worried, I get screwed up. But I'm trying to control myself."
Mayer will serve her sentence at a low security Russian penal colony.
Comments