A lot of stir had caused following Indian football team not being sent to Jakarta for the 2018 Asian Games. Now that the hype has settled, the Indians are proudly looking up to their medal winners so far. Today is the 4th day of the competition and India has grabbed 3 gold, 2 silver and 3 bronze medals. With 12 more days to go for the competition to end, let us take a look at India's position so far in the Asian Games 2018.
Medal
Name
Sport
Event
Date
 Gold
Bajrang Punia
Wrestling
Men's freestyle 65 kg
19 August
 Gold
Vinesh Phogat
Wrestling
Women's freestyle 50 kg
20 August
 Gold
Saurabh Chaudhary
Shooting
Men's 10-metre air pistol
21 August
 Silver
Deepak Kumar
Shooting
Men's 10-metre air rifle
20 August
 Silver
Lakshay Sheoran
Shooting
Men's trap
20 August
 Bronze
Ravi Kumar
Apurvi Chandela
Shooting
10 m air rifle mixed team
19 August
 Bronze
Abhishek Verma
Shooting
Men's 10-metre air pistol
21 August
Source: Wikipedia
As expected, China leads the medal tally, followed by Japan and Korea who occupy the 2nd and 3rd places respectively. Meanwhile, India sits at the 7 place.
Medal Winners for India
1. Bajrang Punia (GOLD):
The Haryana athlete won the gold medal for his nation in the Men's Freestyle Wrestling 65-kg category. He defeated Japan's Takatani Daichi. The score was level 6-6 after the first round. Punia eventually won the match 11-8. This is his second gold in a row in major competitions. Prior to the ongoing Asian Games, Bajrang had won the Gold Medal in Commonwealth Games 2018.
2. Vinesh Phogat (GOLD):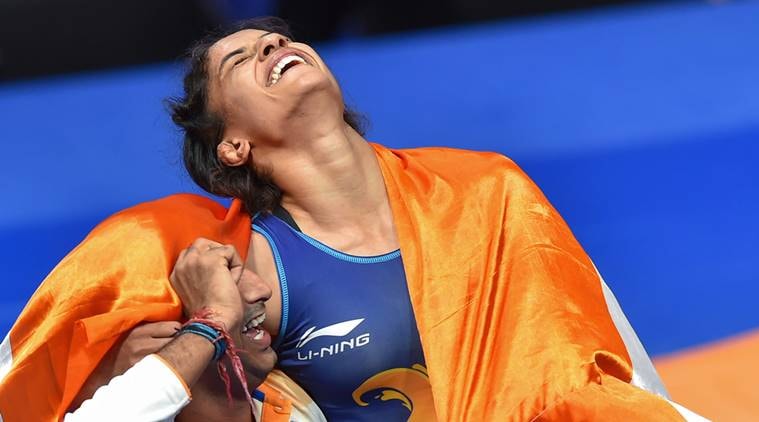 The athlete's name Vinesh "Phogat" is enough for anyone to know the amount of talent that she holds. Vinesh, cousin of the famous Phogat sisters, is the first Indian woman to win a gold in the 2018 Asian Games. She is also the only Indian woman to win a gold in both Commonwealth and Asian Games. Phogat defeated Japan's Yuki Irie in Women's 50 kg Freestyle Wrestling.
3. Saurabh Chaudhary (GOLD):
Saurabh Chaudhary, the 16-year-old was a nobody until he grabbed the first place in Men's 10m air pistol.
4. Deepak Kumar (SILVER):
Kumar grabbed the silver medal in 10-metre air rifle event. He is also a bronze medal winner at the 2018 ISFF World Cup.
5. Lakshay Sheoran (SILVER):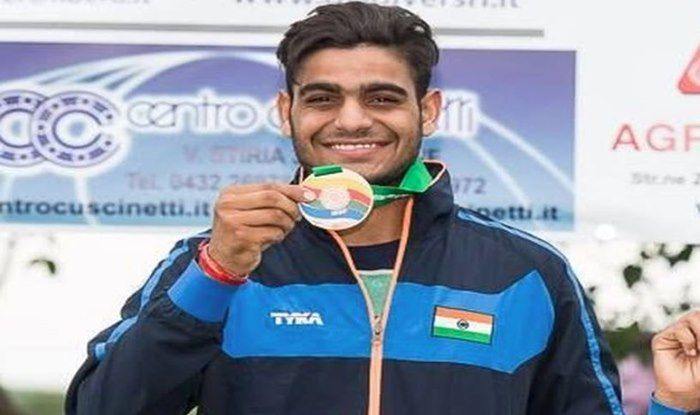 The 19-year-old shooter from Haryana won the silver medal for India at the 2018 Asian Games (Trap Shooting). During the trials for the 2018 Asian Games, Lakshay Sheoran finished as the highest ranked Trap shooter in India.
6. Ravi Kumar and Apurvi Chandela (BRONZE):
The duo won the gold medal in the mixed 10m air rifle shooting event. Ravi Kumar is an air-force man who has won bronze in the 2018 Common Wealth Games. His teammate Apurvi Chandela also has a bronze to her name in the same event.
7. Abhishek Verma (BRONZE):
Abhishek Verma is a hobby time shooter turned professional. There was a lot of criticism regarding Verma's selection as he has no prior experience when it comes to bigger events. However, he has shut them all up by winning the bronze medal for the country.
Way to go athletes! We are proud of you.
Comments