IMG Reliance announced its move into new media with the launch of fashion digital destination 'The Voice of Fashion'.
www.thevoiceoffashion.com aims to create a shift in the overall experience in the consumption of content blending the newsy tone of a daily paper, feature pieces of a magazine, and video focus of a digital portal.
Positioned to become a leading voice in the fashion industry, it aims to become a go-to guide for consumers of fashion in India. Primary partners for the website are INIFD, Good Earth, House of Anita Dongre, Apple Music and Fashion Revolution. Videos can be viewed on Facebook.
Speaking on the new website Mr. Jaspreet Chandok Vice President and Head of Fashion IMG Reliance commented,
"It is my pleasure to announce the launch of a democratic industry voice in fashion along with several like-minded partners. We can't wait to begin this new journey that will communicate all that's happening in the world of fashion and design from India and across the world."
Said Ms. Shefalee Vasudev, Editor of The Voice of Fashion,
"The editorial viewpoints will be gender equal, inclusive and sensitive with an unbiased view of people and the world and thus as its microcosm the fashion and design industry. The Voice of Fashion aims to be a one stop platform for a representative overview of fashion-creation, curation and consumption and hopes to track and lead fashion conversations in India."
Designer Ms. Anita Dongre shared:
"Sustainability is the need of the hour and I am passionate about bringing that change. Through a strong platform like The Voice of Fashion I'm sure we will be able to spread more awareness and mobilise the industry to work towards a better tomorrow."
Ms. Anita Lal, Creative Director and Founder, Good Earth said:
"Fashion is perhaps the simplest form of self-expression. We project who we are and what we strive to be, through our own personal fashion. With The Voice of Fashion I hope the voices from India, the only unbroken civilisation, resonate globally and we move towards a world of fashion that is inclusive and mindful. My hope is that TVOF has the strength to become a thinking voice of fashion."
Commented Mr. Anil Khosla, CEO, INIFD:
"The fashion revolution is now taking a big leap and INIFD is proud to be partnering with this initiative of IMG Reliance – The Voice of Fashion which will be the harbinger of change for providing meaningful insights into the world of fashion. The Voice of Fashion's initiative to upgrade the skill set of INIFD Fashion and Interior Design students through the exclusive INIFD Classroom will go a long way in accomplishing the mission of INIFD to make India & Indians smarter and fashionable."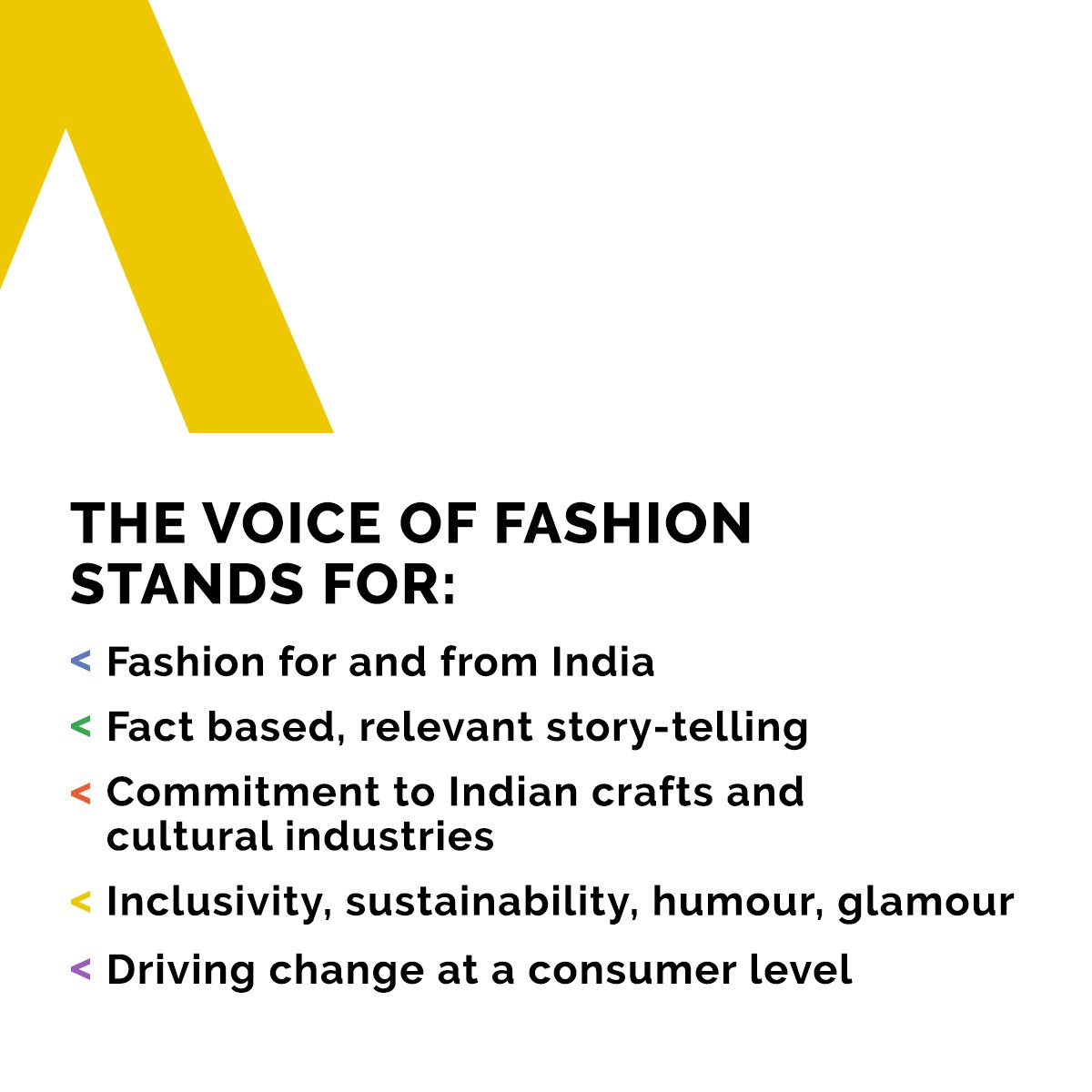 Comments