Do you remember your parents awkwardly changing the channel every time two characters shared a kiss on-screen? Showing affection has been a taboo in our society for ages. Holding hands, hugging, sharing a sincere loving peck on the cheek. The simplest and most innocent ways of showing affection for loved ones have always been shunned by conservative people in Indian society.
The judgemental stares and nasty comments are not something that anyone would ever want coming their way, especially if it comes from a complete stranger who thinks holding each other publicly is an act of indecency.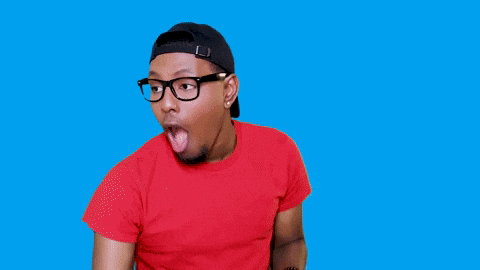 The recent incident where a couple was thrashed by a group of middle aged and elderly people in Kolkata is an apt example of how people take it upon themselves to morally police the youngsters for no goddamn reason. The young couple was seen hugging each other in the crowded metro when the vigilantes asked them to "get a room" or "go to a club" and then pushed them out of the train and thrashed the guy while the girl tried to save him. There were a few good samaritans who came to the rescue of the couple, who were already pretty distressed by then. Someone decided to videotape the whole incident where you can clearly see the girl shielding the guy, while there are men who are trying to beat them up.
So the youth of Kolkata took matters into their own hands. They decided to revolt. Their protest wasn't violent. There was no bloodshed. The young people of Kolkata decided to display their dissatisfaction with hugs. They stood outside the metro station with placards where the young couple was assaulted for holding each other in a fairly busy metro.
Kolkata is considered to be one of the most progressive cities in the country and this incident just proves how people here really need to let go of these antiquated ways of thinking. The country won't just change in a day. It's the people who make it the way it is and with such a closed and shallow mindset I personally don't think we'll get anywhere.
What really pisses me off is how people are appalled by things that aren't really important or aren't causing any disturbance or bodily harm to anyone else. How can they not be disgusted when someone takes a leak out in public? How about taking a stand against people who catcall or eve tease women? But no! All they care about is a hug!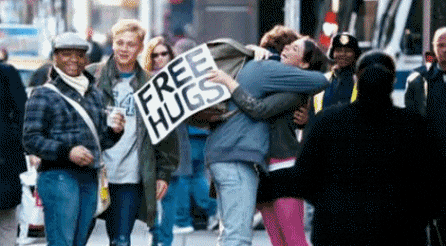 Its LOVE! Its AFFECTION! And it needs to be spread around like confetti! The uncles who were doing the moral policing probably just needed a hug too!
Comments