If you are in a vacay mood and planning to visit a beach, dip yourselves into the sea then probably a horny Dolphin is the last thing that you should be worried about. But sadly it is the first thing if you are planning to go to France.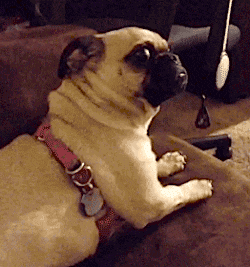 Zafar (the name given to the Dolphin by the locals) has been a friendly animal until a week ago but presently, things have changed. The animal has displayed weird antics and it is evident that Zafar is sexually aroused. The horny fish has made it troublesome for the people to enter the sea.
Zafar was seen rubbing itself against small boats and kayaks. It even approached the swimmers and bumped itself against them. A lady bather got lifted by the nose and thrown away. The animal is certainly in some sort of sexual frustration.
Roger Lars, mayor of Landevennec in Brittan, has put a ban on swimming in the sea when the Dolphin is around. He even banned people from going within 50 metres of the Dolphin.
"I issued the decree to ensure safety… Several bathers were really afraid – he even lifted up a woman bather with his snout", said the mayor.
However, a lawyer named — Erwan Le Cornec spoke up against the mayor's ban. He says: "How many accidents involving a dolphin and a human have occurred in the region of Finistere since the two species have lived side-by-side? None. With this decree, the mayor is trying to make out that the dolphin is almost like a ferocious beast, something that is completely unpredictable, able to drown people."
"The mayor will instil into people a fear of these intelligent animals".
As per the marine experts, Dolphins mate around any time of the year and they tend to display sexual behaviours towards other species including humans. The result of which can be unintentional injuries as Dolphins are large animals.
Zafar is a 3 meter-long (9+ feet) Dolphin. Hopefully, the animal gets himself hooked up soon.
I really wish Dolphins had Tinder.
Comments