When we talk about movies, there are two kinds: the fast-come-fast-go type, and the legendary ones that stay in our hearts forever. And every generation will think that their movies are the best. One movie that best represents the childhood of all 90's kids is TERMINATOR.
Just the fact that iconic line from that movie "hasta la vista, baby" was worth $85,716 on its own disturbs me to the core. In Joker's words, it won't kill you but it will hurt you – real bad and that's even worse for writers.
There are numerous facts about the Terminator series, here are some: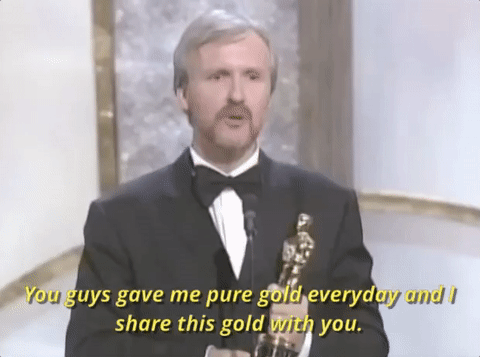 The idea of Terminator came from a nightmare Cameron had, he believed in it so much that he later promoted Terminator to be his first movie ignoring the Piranhas.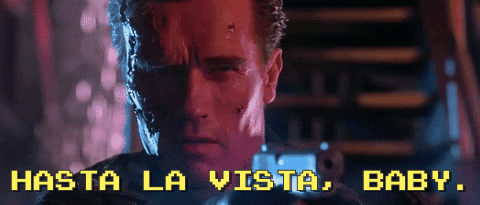 The studio wanted to have a terminator sidekick dog, yes that would have been weird.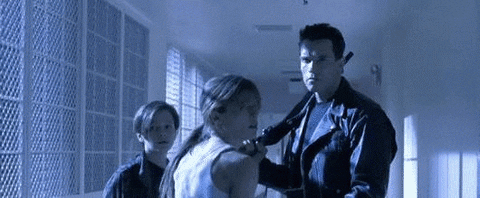 However the news which made our day is,
after waving hasta la vista, baby, more than 25 years ago, Linda Hamilton and Arnold are returning to the world of Terminator, reuniting with James Cameron, the creator of the sci-fi franchise, for the new installment being made by Skydance and Paramount.
After six movies, the world of Terminators have created a very confusing timeline, which director James Cameron is trying to simplify now and the sixth movie will be the sequel to the second movie – Judgement Day, ignoring the three movies that followed. The movie will mostly have new characters and they are looking at 18-something new female lead.
This is the chance ladies! They haven't started auditioning yet, and we all know how serious James Cameron is for his characters.
Arnold and Linda will be there to anchor the story forward. New movie will also be seen as a passing of the baton to a new generation of characters.
With Hamilton's return, Cameron hopes to once again make a statement on gender roles in action movies.
"There are 50-year-old, 60-year-old guys out there killing bad guys," he said, referring to aging male actors still anchoring movies, "but there isn't an example of that for women."
Story details are, of course, being kept on a secure hard drive at Cyberdyne Systems but the themes of the potential evils of technology will once again be at the fore.
It would be interesting to see the metal crushing metal once again, that too with the next generation.
The dates have not been announced yet, but the mere thought of another Terminator movie in the making will keep the child in you hopeful for rebirth of this awesome franchise.
Follow Dopewope for news updates on Terminator and other awesome updates.
Comments