We hate stating the obvious to our readers, but what we love doing is to make them laugh! Twitter trends have quite caught our fancy! We have reported about every Twitter trend that followed from the whole Kevin Spacey incident to MS Dhoni's gymnastic abilities and now come the latest of them all! #280Words. Let's give you all a little insight on what the whole fuss is about! So Twitter decided to increase its maximum word count to a whooping 280 words from a mere 140 words! And the Twitteratis lost their shit! Some were overjoyed while others didn't know what to do with that many words while there were others who couldn't help but spin something funny out of the whole new 'Twitter Revolution'. We compiled the best reactions for our Dopewopers!
Because its 280 Characters mate!!!!
I love two hundred and eighty characters. You can write whole words. You don't even have to write '280 characters'. You can write 'two hundred and eighty characters.' And still have room to quote Tolstoy. 'All, everything that I understand, I understand only because I love.' Wow.

— Matt Haig (@matthaig1) November 7, 2017
Some supported a social cause with the help of it!
GIVING ME 280 CHARACTERS WAS A MISTAKE BUT THANKS TWITTER NOW I CAN SCREAM ABOUT QUEER THINGS IN MEDIA BUT WITH MORE WORDS.
MARRY YOUR GAYS. STOP KILLING QUEER CHARACTERS 2K17. WE DESERVE HAPPY STORYLINES. REPRESENTATION MATTERS. SO ON AND SO ON.

— Kaitlyn Alexander (@realisticsay) November 7, 2017
Some were glad they could rant a little more on Twitter!
Wow God bless the 280 character limit upgrade it makes rants so much better you can just let your fingers blast away without a care in the world it really is so nice you don't even have to worry about shortening words or abbreviating everything this is what we needed in the world

— Ricky Dillon (@RickyPDillon) November 8, 2017
Some were just trying to figure it all out
The only benefit of 280 words on twitter is it gives me more opportunity to say what I think of @LyleShelton who is a homophobic, moronic idiot with the IQ of a dead pot plant who is incapable of rational argument so invokes documents written thousands of years ago by dead men.

— Dee Madigan (@deemadigan) November 7, 2017
Some just wanted to share every thought that has ever occurred to them!
Now that I have 280 characters I can articulate my deep and intricate thoughts with the fullest of my robust vocabulary of three syllable words to big to contain in a basic bitch tweet. Supercalifragilisticexpialidocious… omg there's still more space………….. JESUS CHRIST!

— Heavenly (@HeavenlyControl) November 8, 2017
Losing their shit over 280 characters!
Hello. So I woke up to find that we can use 280 characters or some shit. What is this? Who asked for this? No, really, I want names. Oh my God, I still have more words to type! Guys! Help! This tweet isn't ending! It STILL ISNT ENDING! WHAT THE HELL! MORE CHARACTERS LEFT?????????

— Eness (@ChiqqaShanna) November 8, 2017
Grammar Nazis rejoiced!
I GOT MY 280 CHARACTER COUNT BITCH. NOW I CAN SAY WHAT I WANT WITHOUT ABBREVIATING WORDS AND LEAVING OUT THE OXFORD COMMA. I CAN NOW EXPRESS MY THOUGHTS AND FEELINGS IN PARAGRAPHS. I'LL NEVER BE CUT OFF BY THIS FUCKING SOCIAL MEDIA SITE AGAIN. I HAVE THE POWER OF FULL EXPRESSION.

— Plant Daddy🌿 (@MadKaine) November 7, 2017
Man of Few Words we see!
We now have 280 characters to use on #Twitter. I guess some folks are excited about that, but not me. I only need 140 characters to share my thoughts and opinions. I'm a man of few words. Plus, brevity is the soul of wit. To be honest, long-winded people really get on my nerv

— David Carroll (@DAVIDCARROLL3) November 7, 2017
Staaaaph! Showing off!
I have 280 characters. I will make sure I use them with no superfluous, extraneous, unnecessary, nonessential, surplus, gratuitous, expendable, redundant, unrequired, excessive, extra, lavish, unwanted or um… superfluous words.

(Wow I still have characters left)

Superfluous

— Charles Dagnall (@CharlesDagnall) November 8, 2017
The ones who didn't get the new feature.
Well! That's it! Here is a gif of a cute pupper for reading this article!!!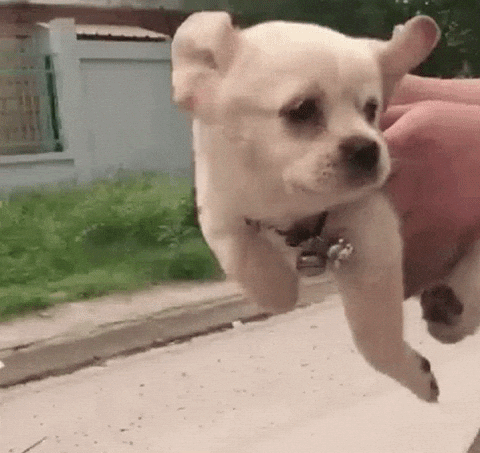 Comments