Keanu Reeves starrer John Wick 3 is a much awaited movie. The film is set to be released in the summer of 2019.
The third movie in the John Wick series titled – John Wick 3: Parabellum, released its latest post from the sets. It features our very own Baba Yaga mounted on a horse and galloping away through the streets of Brooklyn, New York.
Yes, I know it is strange to see a man who is such a skilled driver riding a horse and not his Ford Mustang Mach 1.
However, the hype is growing as the fans are excited following the social media post. Halle Berry's inclusion in the movie is another added factor which makes the JW lovers exciting.
The John Wick series resurrected Keane Reeves' career along with giving the audience a great movie in the Gun-Fu genre. Chad Stahelski, the director, of the movie promises a lot of action and plots within the latest film.
John Wick 3: Parabellum, might probably be the last movie in the JW series. The name itself seems Gun-Fuey as Parabellum means a type of automatic firearm. However, the crew would be saving most of its inside stories for their upcoming series titled – The Continental.
From the posts and videos that got released from the sets, it is obvious that the Matrix star did his own stunts without his stunt double. The videos showed Reeves attached with wires on a horse and firing his gun.
In the last movie, we saw the Boogeyman getting Excommunicado and been allowed a one-hour grace time to escape. So that means, Wick 3 has a lot to offer to the fans about the Sharp Dressed Assassin. The problems is – The waiting. We all have to be patient until 17th of May 2019.
Till then let as all be brave enough to fight our impatience. Because FORTIS FORTUNA ADIUVAT!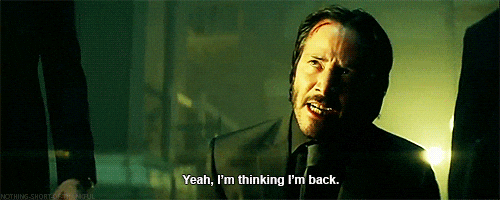 Comments