The World Cup is about to end and we are waiting impatiently to see who'd be the ultimate winners. The anticipation doesn't end there. There's another accolade that we all have eyes on- The Golden Ball, the prestigious award gifted to the best player of the tournament by FIFA.
While many players displayed their flair, there's one man who stands out – Luka Modric. The Croatian captain is tipped by many to grab the Golden Ball.
For Modric, life's been like a fairy tale. From being born and raised in war struck Balkan region to leading Croatia in their first ever FIFA World Cup final, the story of Real Madrid's Number 10 is a result of sheer hard work, talent and perseverance.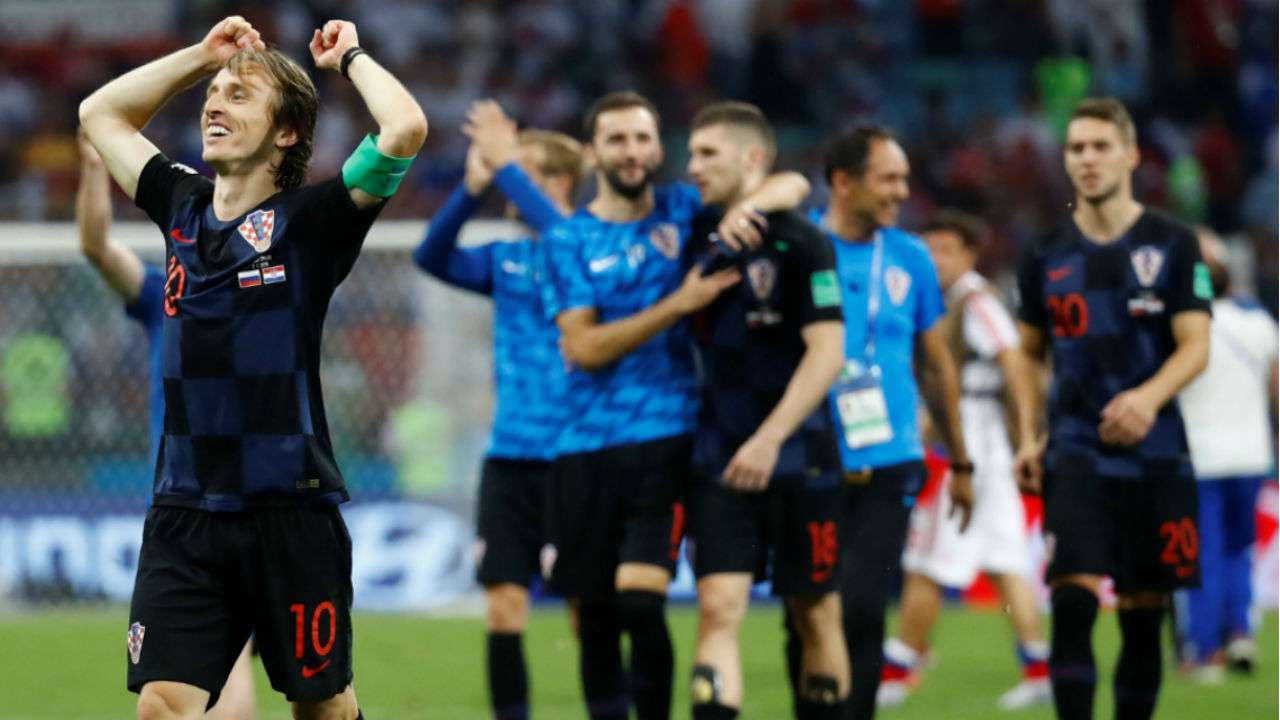 He has been spearheading Croatia's attacks and being an anchor in defense at the same time. Modric played a vital role for his country right from the first game.
There are many reasons what makes Modric the most deserving player for the award. His leadership ability, skills on and off the ball, composure, fair play, the list goes on.
Earlier in the tournament, Luka Modric had a missed a crucial penalty against Denmark, which could've sealed the victory for his team. However, he did convert from the spot in the shootouts which eventually resulted in a win for Zlatko Djavic's men.
Croatia is known for its endurance as the team has managed to play past the 90 minutes in each of their knockout games. They tire their opponents out and eventually defeat them. Luka Modric, even at the age of 32, runs like an engine to keep up with his team's attack and defense. He is present all over the turf and the opponents can expect that trademark – defense penetrating out-foot pass from the Croatian captain any time.
He is certainly not alone in the race for the Golden Ball. Modric faces competition from Belgium shot-stopper Thibaut Courtois, France's forward Kylian Mbappe and few more. Nevertheless, fans and pundits are favouring Luka Modric to grab the accolade and for every reason, he deserves so!
Comments