Stranger Things – the most talked about Netflix series of 2016 was given a sequel, Stranger Things 2, October of this year. We dug up the Upside Down a little and found these facts, just for you!
WARNING: Spoilers ahead, proceed with caution.
1. Sean Astin, who plays Bob, was a member of the 1985 cult film, The Goonies. When he auditioned for the role, the directors were afraid that his fame will steal the show.
2. Sean was meant to play a tiny role in this season but his flawless acting made him a star of the series and hence he was given a heroic death.
3. One the writer from the Duffer brother duo, Matt Duffer, mentioned that Bob's ending was the toughest to script because they didn't want to kill off such a lovely character. The actor Sean Astin, too, didn't want to leave the series. However, the script called for it and they had to, sadly, do it.
4. The gruesome death scene of fisherman Quint from the movie JAWS was the inspiration for Bob's gruesome end.
5. Mike, played by Finn Wolfhard, was keeping unwell so he gave his auditions from his bed, and passed on his tape to the production team.
6. When Mike and Eleven (Millie Bobby Brown) kiss, Mike whispers, "I'm coming in." as a warning. *creepy jitters*
7. It was Lucas's and Max's first ever kiss. (OMG, you guys!)
8. The cast and crew gave a huge round of applause for these kissing couples and it made it all the more embarrassing for the couples to film the scene. *awkward*
9. Mike and Eleven were supposed to be united at the Snowball. However, the Duffer Brothers thought better and changed the plan by getting Eleven's bitchin' look in front of the Party before her more beautiful Snowball avatar.
10. Dustin, played by Gaten Matarazzo, was the very first person to be cast in the series.
11. Matarazzo was so good at improvising his scenes, the Duffer Brothers allowed him to add his own dialogues to his role.
12. Steve and Dustin were brought together not because the script demanded so but because Steve had broken up with Nancy and Dustin was getting sidelined. Whatever the reason maybe, we really loved the father-son-buddy chemistry they shared in Season 2.
13. A 1984 movie called the Gremlins was the inspiration behind Dustin and his nougat-eating demodog – Dart.
14. The thought that the Duffer Brothers had that led them to scripting Stranger Things was – "What if Steven Spielberg directed a Stephen King book?"
15. The Upside Down was originally called the Nether, but too many jokes around it *ahem* made the Duffer Brothers change the name.
16. A 1985 film called St. Elmo's Fire had a character named Billy played by Rob Lowe. Stranger Things' Billy was inspired by him.
17. Billy and Steve trained under a basketball coach so that their act looked real.
18. Eleven, played by Millie Bobby Brown, is deaf in one ear, in real life.
19. Millie Bobby Brown and Sadie Sink have become such good friends in real life that they went on a summer vacation with family, together.
20. Brown was strictly told to not reveal to anybody, her re-appearance in Season 2, not even her own family!
21. Millie Bobby Brown dressed as Harley Quinn for Halloween and no one recognized her.
22. The town of Hawkins, Indiana was invented from scratch, the filming of which was done in Atlanta, Georgia. (Yes, Hawkins is not real!)
23. A former assylum, Georgia Mental Health Institute, now Emory University's Briarcliff Campus is the place where most of the Hawkins Lab shots have been taken. *spooky*
24. The Duffer Brothers have envisioned at least four seasons of the series. (What? No! *sad face*)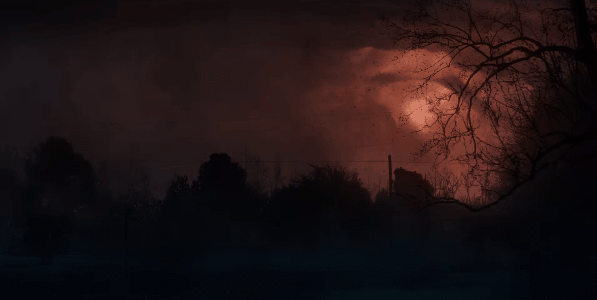 25. Each season of Stranger Things was envisaged to be set in a different decade. However, the Duffer Brothers loved the cast of Season 1 so much that they decided to stick with them. (…and we thank them for it!)
Do you know of any other facts we might have missed adding? Let us know in the comments below.
Comments