Rumours spread on Sunday that Justin Bieber and Hailey Baldwin got engaged over the weekend, the news may now be official. Baldwin's dad, Actor Stephen Baldwin, confirmed her engagement to Bieber with a heartfelt tweet — or at least it sure seemed like it. He even included a verse from the Bible. But soon after posting the message, it appears that Stephen deleted the tweet.
"Sweet smile on my face ! me&wife (Kennya) Always pray 4 Gods will !! He is moving in the hearts of JB&HB Let's all pray for His will to be done Love you 2 so much !!! #Godstiming #bestisyettocome Congrats"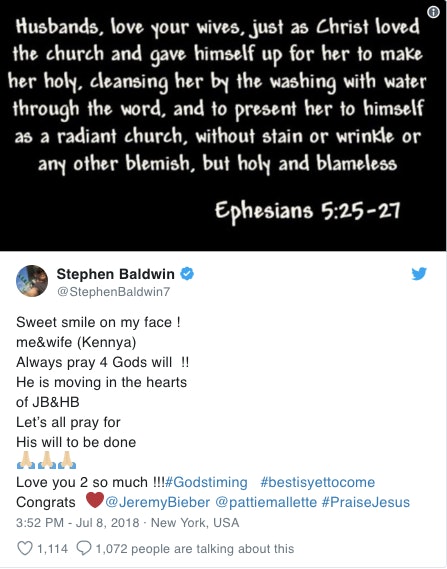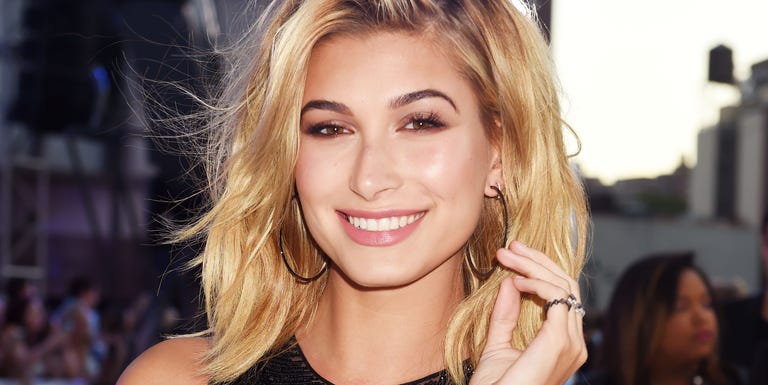 The two were engaged during a trip to the Bahamas after a rekindled romance. Hailey Baldwin is a 21-year-old model and daughter of actor Stephen Baldwin.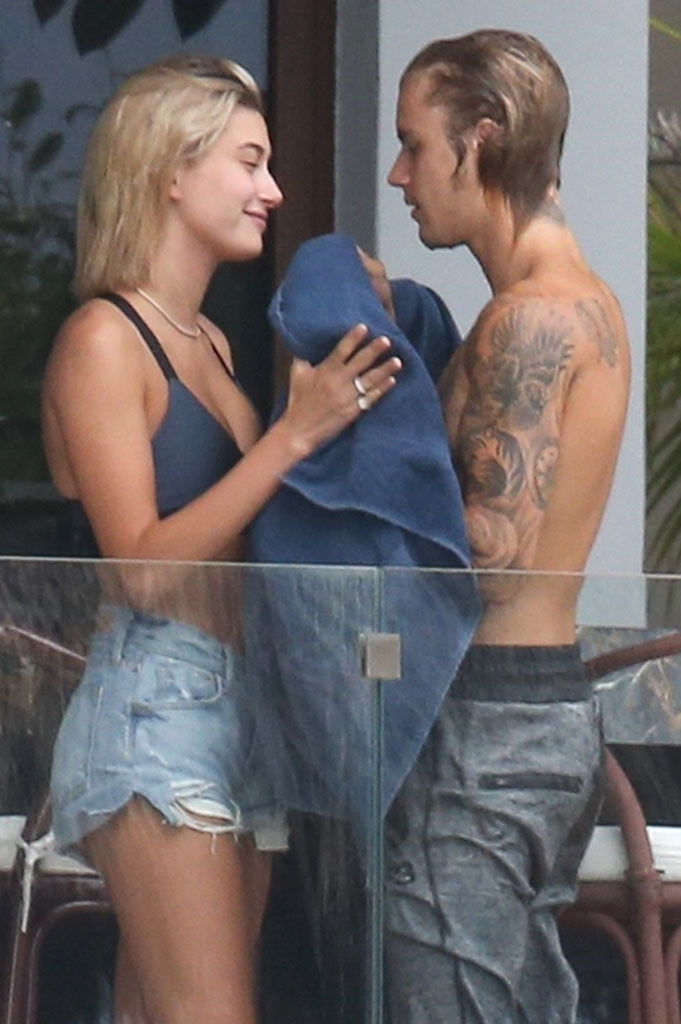 The engagement comes two weeks after Hailey removed all of photos of Shawn Mendes from her Instagram account. She and Mendes had been linked romantically over the past few months.
So what does his most famous on-off girlfriend Selena Gomez make of the news?
After all, the pair briefly made up earlier this year after being on again, off again since 2010 and Jelena supporters worldwide celebrated for the 1 second that it lasted.
Selena is yet to comment on the news, but this picture says it all. In an Instagram post, Selena is looking carefree on a boat in New York City's Hudson River.
Even if the news may come as a surprise to fans, Baldwin and Bieber's love story goes pretty far back, and f they have the support of their family, that's really all that matters. Now, all eyes will be on the couple's (and their parents') social media accounts for any further updates.
If you like this story make sure you follow DOPEWOPE on Facebook for more news and updates!
Comments