Pokémon: Let's Go, Pikachu! 
and 
Pokémon: Let's Go, Eevee!
 were announced as the first Pokémon games for Nintendo Switch. There's been talk 
about the Switch Pokémon
games for a while, and now with the official announcement, there's even more buzz about the exact nature of the games.
Here's everything we know about Pokémon: Let's Go, Pikachu! and Pokémon: Let's Go, Eevee!
WHAT IS POKÉMON: LET'S GO?
Described by director Junichi Masuda as a remake of Pokémon Yellow, the first Pokémon titles for Switch will take us back to the Kanto region, where the original Pokémon games were set. Players will start off in Pallet Town, meet Professor Oak and encounter the 151 original Pokémon. In addition, elements of the Pokémon anime will appear, notably Team Rocket and specific characters.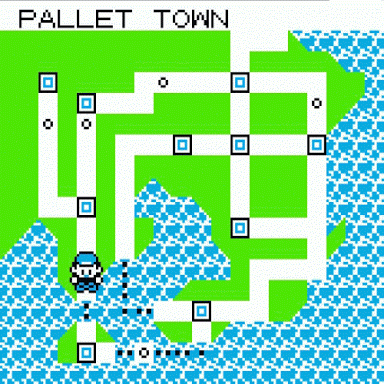 Both versions of Pokémon: Let's Go! will launch on Nov. 16, on Nintendo Switch.
WHAT'S THE DIFFERENCE BETWEEN THE PIKACHU AND EEVEE VERSIONS?
Each game allows you to travel with the starter Pokémon, either Pikachu or Eevee.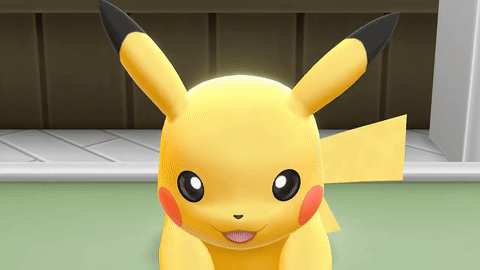 Certain Pokémon will be version exclusive. So far we know that Oddish, Sandshrew and Growlithe will only appear in the wild in Let's Go, Pikachu!, while Bellsprout, Vulpix, and Meowth will only be in Let's Go, Eevee!
WHICH POKÉMON WILL BE AVAILABLE?
Currently, just the original 151 Pokémon will be available in the games.
There will also be an all-new Pokémon appearing in both games, though further details are still unannounced.
CAN PIKACHU AND EEVEE EVOLVE?
Your starter Eevee or Pikachu will not be able to evolve, but any Pokémon that you catch will. Keep in mind that since the game features first-generation Pokémon, the only available Eeveelutions will be Jolteon, Flareon and Vaporeon.
HOW MANY POKÉMON CAN I HAVE WITH ME?
Like in the traditional games, you can have up to six Pokémon in your party (with more in your box). In addition to your partner Pokémon (Pikachu or Eevee) riding on your shoulders or hat, you can select any party Pokémon to walk behind you and interact with. All Pokémon will be to scale and you'll be able to ride the larger ones, like Onix.
NEW FEATURES OF POKÉMON: LET'S GO
The biggest difference between the original games and Pokémon: Let's Go! is the catching system. Unlike the usual turn-based battle mechanics from the older games, Let's Go! has a catch system reminiscent of Pokémon Go, where the player will use the Joy-Con controller to "throw" the Poké Ball.
Additionally, wild Pokémon appear visibly, instead of surprising the player in the tall grass.
Regular fights between NPCs and other players, however, will have the same turn-based battle system of the regular games. There will be a variety of difficulty in the trainer battles, according to director Junichi Masuda.
There will also be a two-player co-op that will allow another player to join and assist in the Pokémon adventure by simply picking up the second Joy-Con controller. You can battle wild Pokémon, trainers, and take on gyms in co-op mode.
Second players can join by waving a second controller at any time — even after a wild Pokémon encounter. Throwing the Poké Balls in sync at a wild Pokémon will increase the likelihood of catching it and increase the Exp. points earned.
You'll be able to bond with your Pikachu or Eevee by playing, feeding, and petting them. You'll also be able to dress up your partner Pokémon in various outfits and even change its hairstyle.
While online trading and battles will be present in the Let's Go!, there will not be any breeding or eggs.
HOW DO THE WILD POKÉMON BATTLES WORK?
As mentioned before, wild Pokémon will now be visible on the screen. Some will have different auras around them, indicating that there is something special about the particular Pokémon. For instance, a blue aura means the Pokémon is smaller than average, while a red one means it is bigger.
If you switch to handheld mode, the catching mechanism changes. Instead of using the Joy-Cons as motion controllers, you must press a button and then move the entire Switch as a controller to line up onscreen elements.
IS IT A SEQUEL TO POKEMON: GO?
No, but the game took its inspiration from Pokémon Go, Let's Go! will allow players to connect their Pokémon Go games. There will be a way to transfer Pokémon caught in Pokémon Go to Pokémon: Let's Go! via Bluetooth. It should be noted that this transfer is only from Go to Let's Go!, not vice versa. A new device called the Poké Ball Plus will work with both games, allowing for a neat real-life catching mechanic, the ability to take your Pokémon with you where you go, and transfer between the mobile and Switch games.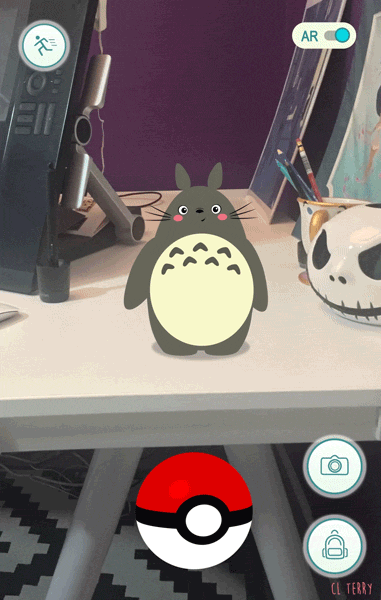 CAN I ONLY TRANSFER FROM MY OWN POKÉMON GO GAME?
Nope! You can transfer from any Pokémon Go game to any Pokémon: Let's Go! game.
WHAT KIND OF GAME CAN WE EXPECT?
Pokémon: Let's Go! is tailored toward younger people and new players who may be familiar with Pokémon Go and the Pokémon television series, but not with the original games. Although the game is geared to newcomers, it looks like committed fans will still find some fun and familiar aspects in it. Nostalgic elements that older players know and love combined with newer mechanics, revamped graphics and a connection to Pokémon Go promise a new type of Pokémon game.
Comments