Indian fans had their hopes up following their team's come back in the 3rd Test. But now the flame has extinguished after the away team's defeat in the 4th Test.
ENGLAND beat INDIA by 60 runs and has clinched the 5-match series.
What went wrong for India?
India couldn't have asked for a better situation. England had a bag full of problems with them. They had openers who are not at all in form, their spinners are nothing as compared to India's, moreover, the pitch was spin-friendly; dry and hard, had pacers with no great pace, an unfit all-rounder, a captain who hasn't got a Test ton since August 2017, a non-regular wicket-keeper.
On the other hand, India had batsmen with fine form, a captain who is in the form of his life, excellent pacers and unmatched spinners, perfect pitch conditions. Despite all these factors, Kohli and Co. had to taste defeat after falling shy of 60 runs and let go of the series.
Maybe toss is a huge factor for India. In the Lord's Test, toss had played a massive role. In short, we all know that toss is very influential when it comes to the longest format of cricket. But that is not something which is in Kohli's control. So moving from that.
Next up, good opening partnership. India has found somewhat a good opener in Shikhar Dhawan (only in comparison to England's. Or else, even Shikhar has miles to go to make an impact) but KL Rahul is continuing to be a disappointment.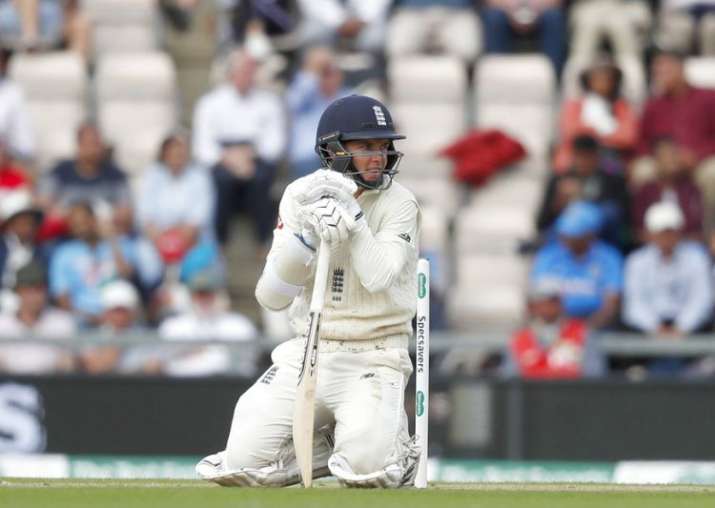 Another major factor is — the team being too much dependent on Kohli. These days it's like, if Kohli plays, India flourishes, if not, then perishes. Indian batsmen, especially Ajinkya Rahane should help his compatriot.
To extend further, pacers must deliver results when the situation calls.
In Southampton, India dominated for three straight days. Indian bowlers' brilliance saw England stranded at 86/6, but not delivering results at the right time allowed them to score 246 in the end. They themselves were well placed at 142/2, before collapsing to 273. And finally, again after having England at 178/6, the bowlers let the last four score almost 100 runs.

In Edgbaston, India loosened their grip from the match after having England at 87/7 in the second innings. From what looked like chasing somewhat around 120, India let Sam Curran root himself between the wickets and ended up chasing close to 200. The visitors eventually fell short by 31.
What next?
The Three Lions are leading 3-1 with one more match to go. The fact that England has won the series can't be changed.
From what it can be seen, pride is the only thing at stake for the number one Test team in the world. Kohli says he is confident about his team. Time will provide us with the answer.
The last Test will begin from 7th September at Kennington Oval, London.
Comments