Before I start with the topic, let me tell you one fact that you all probably know by now.
Eminem's Kamikaze is a chartbuster in the following nations. Take a look.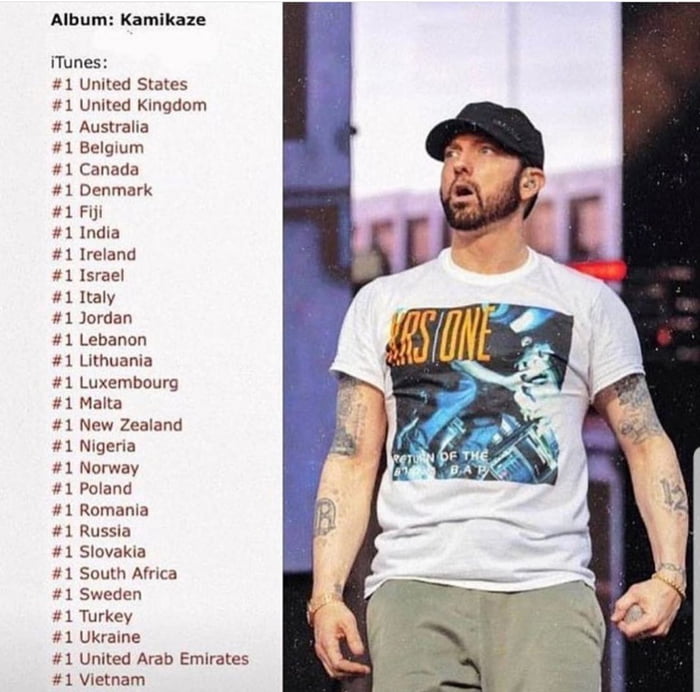 The audio tracks of the artist's 10th studio album were released via iTunes, Spotify on 31st August. It was a surprise album from the American Rapper which got released without any promotion. Thought audio tracks were uploaded via Em's YouTube channel, there was no video until last night. The artist uploaded the video of his track titled — Fall.
Through the video, Eminem sends out a reply to internet trolls and digs that he received for his previous album, Revival.
The video begins with Eminem going through hate comments and criticisms popping up on his phone from all over the internet for his album named "Revival". The Rapper throws the phone and tries to run away from it. But it is shown that a black, shadowy figure is chasing and following him wherever he goes.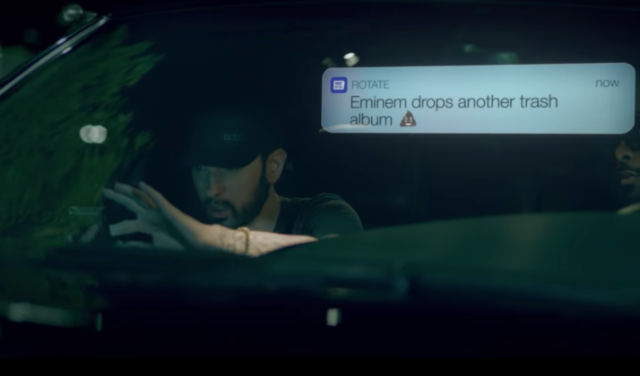 The shadowy figure is most likely to be the media running after him. In the end, the shadow does get hold of him and he jumps out of the window of a building after being possessed. However, Eminem lands on his feet but his eyes are now completely black (which delivers a message that, yes, I'm back, no matter how much the hate is).
The Slim Shady then walks away stepping on the CD of his own album — Revival. Wow! It takes some guts to step on your own work.
Talking about the song, it is a diss track and the rapper hasn't held himself back in any way. He has expressed himself in the best possible manner. "Fall" is another lyrical masterpiece from the 45-year-old. Along with the media and internet trolls, Marshall has also dissed Joe Budden, Charlamagne, Tyler The Creator and Lord Jamar.
Take a look at the video and let us know what do you think about it.
Comments