Grammy Award-winning rapper Eminem (Marshall Bruce Mathers III) slams Netflix about the cancelation of The Punisher. After months of rumbling, the streaming giant officially pulled the plug on the Jon Bernthal-led series and Jessica Jones (ahead of its season 3 debut) early this week, effectively wiping out their Marvel TV slate.
Debuting in Daredevil season 2, Frank Castle (Bernthal) landed his own TV series shortly after, becoming the first spinoff in the Marvel/Netflix catalog. After rolling out The Punisher's first season a little bit over a year ago, its second outing hit the streaming platform last month. However, with everything that happened with other shows in the small screen franchise such as the cancelation of Luke Cage, Iron Fist and even Daredevil, many were convinced that it was only a matter of time before The Punisher suffered the same fate. Even Bernthal said that he made peace with the idea that this might be the last time he's playing the character. However, knowing what's coming didn't lessen the blow when the final verdict on the show was announced.
Eminem took it to his official Twitter account to criticize Netflix for canceling The Punisher, telling the streaming platform that they are "blowing it." Fans flocked the rapper's post soon after, most of them backing his sentiments about the cancelation and holding out hope that this might change  the platform's decision about the show. Others, meanwhile, put the blame on Disney for pulling the plug on the series, alongside the rest of the Marvel TV lineup on Netflix.
DEAR @NETFLIX,

REGARDING YOUR CANCELLATION OF THE PUNISHER, YOU ARE BLOWING IT!!

SINCERELY,
MARSHALL

— Marshall Mathers (@Eminem) February 21, 2019
Guess Marshall is just nostalgic for this epic team-up.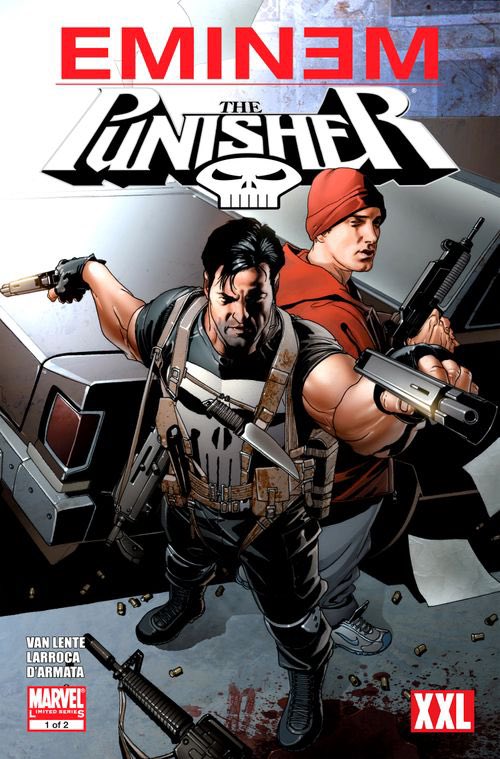 Since it was already expected, there wasn't much commotion when The Punisher was canceled. Over the last few months, Netflix had been on a Marvel TV cancelation spree until only the Bernthal-led series and Jessica Jones were left. At that point, it was believed that the only thing keeping the shows afloat was because the upcoming respective seasons were already on the docket and just waiting for release. Unfortunately, even with Eminem vocally voicing his displeasure on the move, chances are that it won't change anything with regard to the fate of the Marvel TV franchise over at Netflix. What it can do, however, is motivate other platforms, or even Disney to resurrect these shows because of the immense clamor for them.
Comments