Eid-ul-Fitr is celebrated in India and all over the world as a "fast-breaking ceremony". This is celebrated with lots of excitement and zeal and the preparations for this festival are started many days back. The highlight are some of the famous joints which one can visit during these festival days and scrumptious dishes which one can relish on.
Make sure you visit "Mohammed Ali Road"  & "Bohri Chawl" areas to witness what is the lavishness and specialty of this festival. Eid is never complete until you treat & pamper yourself on the dishes mentioned on this list
Kebabs & Lollipops
You have a variety of Kebab options to choose from – Chicken Seekh kebab, tangdi kebab, chicken lollipops and many many more. Do not judge them and their quality when you hear it is just for 50 bucks per plate, they are well grilled, juicy and served with some green chutney, lemon and onions.
Shawarmas
I know this dish is not such a novelty and exclusive for you because they are now available at every nook and corner across Mumbai. But trust me no one can make Shawarmas as good as the joints at Mohammad Ali Road. Try it and you will realize the actual authentic taste of Shawarmas.
Nalli Nihari
A stew consisting of slow-cooked meat (beef or lamb) accompanied by a bone marrow. Try it only if you are a meat lover.
Biryani's
Almost every stall at Mohammad Ali Road will serve biryanis. You have a variety to decide from – chicken biryani, mutton biryani, mutton tawa rice, chicken tawa rice, anda biryani etc. Everyone has their style of preparation. Tip: Make sure you hunt for the stall which is having a maximum crowd so that you are rest assured about the servings from them being is being loved by many others.
Haleems
This dish requires an acquired taste. Chances are, the first time you try, you will not like it. (Same happened with me last year) but there are chances that you will like it eventually. It is made of minced meat, wheat, lentils, spices, onions and lots and lots of ghee and is cooked for over 7 – 8 hours.
Masala Milk
Make sure you try them at Noorani Milk Center at Mohammad Ali Road. Served chilled and the best thing you need to beat the heat and sweaty state once you are in those crowded streets of Mohammad Ali Road.
Malpuas
This is one dish which you should never miss, no matter how stuffed/full you are. The best way to describe this dish is "Desi version of Pancake"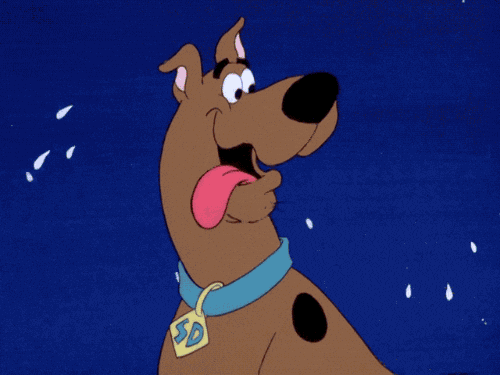 It is light ( i mean weight-wise  😛 ) fluffy with crispy edges. It comes in single anda and double anda options. Best if you eat it hot and fresh but they have parcel option too where you can heat it little and have it at your place.
Phirni
It is made using rice, milk, cream, sugar, and saffron. It is served in a clay pot which gives it an authentic taste.
Some of the famous joints at Mohammad Ali Road
Noorani Milk Center
Suleman Usman Mithaiwala
Noor Mohammadi Hotel
Shalimar Restaurant
You still have time, go visit Mohammad Ali Road and treat yourself for a complete feast. It is a completely different experience and with its popularity year-by-year, expect a lot of crowd during the festival days.
Comments