Cristiano Ronaldo has a habit of winning everything. Be it be matches, competitions, challenges, rivalry, trophies or even awards.
The 5-time Ballon d'Or winner just added another one to his list of infinite accolades.
The irony is that the iconic overhead goal from the former Real Madrid man came against his current team — Juventus. The 2017/18 Champions League final was the stage. It was Real Madrid vs Juventus. The star had already opened up the scoring in the 3rd minute following an assist from Isco.
In the 64th minute, Cristiano Ronaldo doubled the number by scoring what looked like one of the most spectacular goals in the history of the competition.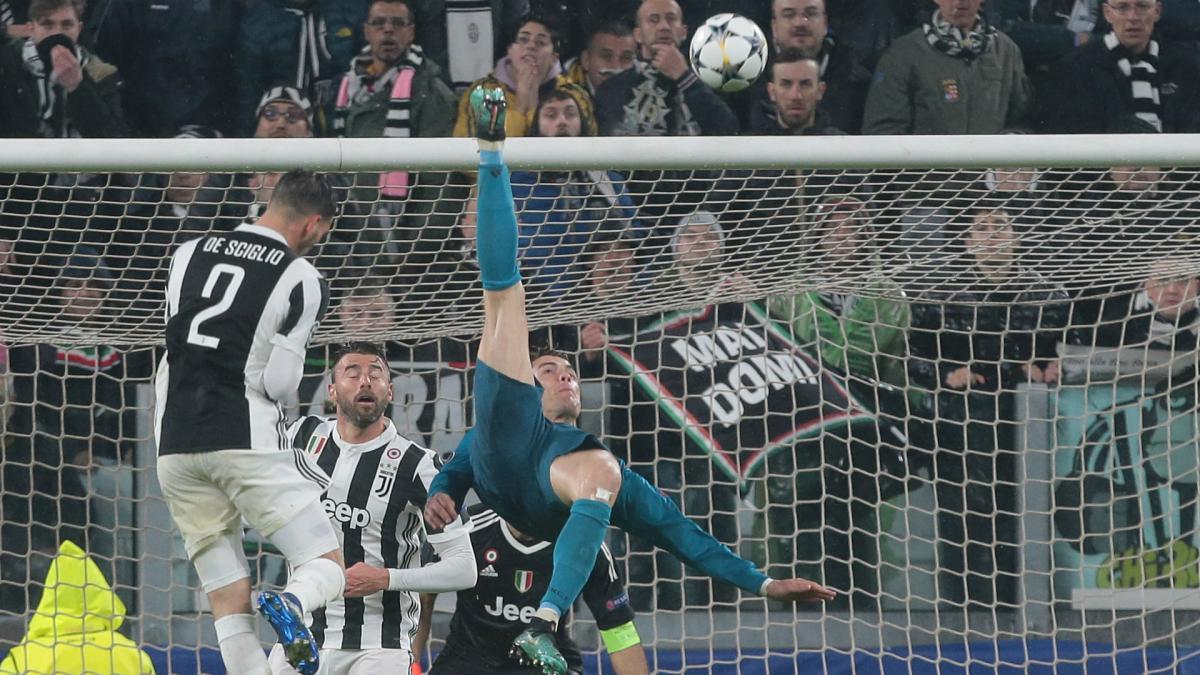 A defensive error from Juve defenders led to Cristiano Ronaldo chasing the ball past Gigi Buffon. However, it being not a comfortable angle for the number 7 to score, he passed the ball to Vazquez who blasted it goalwards. But Buffon displayed a spectacular save to deny the Spaniard.
Juventus' trouble didn't end there as the ball found Real's right-back Dani Carvajal who floated it inside the box to find the dangerman, Cristiano Ronaldo at the receiving end. The Portuguese captain rose over 7 feet above the ground to strike the ball past a bewildered Buffon. The goal was so amazing that even the Juve fans gave the winger a standing ovation.
Even after months, the goal is etched in the minds of every football lover. CR7 ended up as the winner amidst 10 other nominees which included the likes of Christian Eriksen, Dimitri Payet, Eva Navarro, etc.
UEFA came up with this category of the award since the 2014/15 season. Lionel Messi had won the award back to back seasons, followed by Mario Mandzukic and Cristiano Ronaldo. Cristiano is the third recipient of the award since it began.
Comments