Cobrapost.com, an online news portal has exposed a huge number of mainstream media houses who agreed to propagate Hindutva, put out paid-content and make transactions for it using black money.
Cobrapost's reporter, who shall not be named, posed as a 'Acharya Atal' who was representing an unnamed 'sanghatan' while giving the impression the he was close or related to the Nagpur based Rashtriya Swayamsevak Sangh (RSS). The reporter also had a standard speech set in order to reel these big companies into his trap.
As a part of his 'standard pitch', the reporter would approach the management personnel of the media houses and would propose his idea of running an ad-campaign to promote Hindutva with an ad-spend of a few crore rupees or Rs. 500cr in case of the Times Group. He would bait the junior executives who would then lead him higher and higher on the chain of command. Where his goal was to establish an 'emotional connect' so that he could convince his 'Sanghatan' that the media house was in the deal for more than the monetary benefits.
The ad-campaign proposed by 'Atal' would make the use of Krishna and Bhagvad-Gita as Lord Ram had become too controversial. After which, in the second phase of the campaign, it was to be "geared up to mobilise the electorate on communal lines by promoting speeches of Hindutva hardliners, the likes of Vinay Katiyar, Uma Bharti and Mohan Bhagwat, among others," said Cobrapost.
In the third and final phase, the campaign would "target opposition leaders, namely, Rahul Gandhi, Mayawati and Akhilesh Yadav, caricaturing them using less than dignified language like Pappu, Bua and Babua, respectively, for them, in order to show them in poor light before the electorate." There was also a very elaborate arrangement to roll out this campaign on various platforms – print, electronic, radio or digital including, e-news portals, web sites and social media such as Facebook and Twitter.
Now, for the part that left the reporters from Cobrapost itself shocked. This sting operation – codenamed Operation 136, was played on 27 big media houses out of which, 25 media houses were seen "crumbling under the weight of a 'big business opportunity' that was knocking on their doors without asking," Cobrapost said.
Bartaman and Dainik Sambad were the only two media houses to reject this proposal. Apart from which, the undercover investigation covered India Today groups, Times of India, Hindustan Times, Dainik Bhaskar, Zee News, Star India, ABP, Dainik Jagran, Radio One, Suvarna News, Red FM, Lokmat, ABN, Andhra Jyothy, TV5, Dinamalar, Big FM, Prabhat Khabar, K News, India Voice, the New Indian Express, MVTV and OPEN magazine.
This is a slap in the face to all us, the citizens of this country, who have been blindly believing a system that was built for the betterment of the people but has now become another unethical, un-trustworthy outlet to gain profits. This not only gives us a clear picture of how easily the news is manipulated, but also of how greed and corruption have made their cozy places in all the places that should be an example of 'For the people, Of the people, By the people.' In a country whose entire future is now dependent upon a system running on selfish agendas and lies and money working towards those selfish agendas, there is only hoping that things work out for the better. Those who do believe that things can change for good need to take a stand now. If there is going to be a change, it is going to happen when all of us come together. What do you think?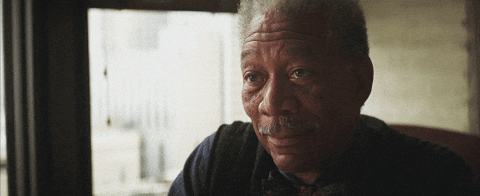 Comments