We all know what Christian Bale is famous for. The man's transformation skills are equally impressive as his acting. It is difficult to digest the fact that he's the same lad who portrayed Trevor Reznik in The Machinist, Irving Rosenfeld in American Hustle and our very favourite Bruce Wayne aka Batman in the Dark Knight Trilogy.
To add another brilliant portrayal to the list, we have Christian Bale as Dick Cheney, former vice-president of the United States in Adam McKay-directed film Vice.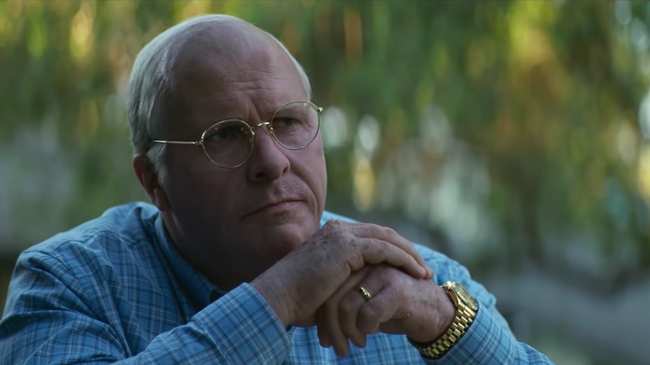 Vice is an upcoming biopic written and directed by Adam McKay. The movie's plot revolves around how Dick Cheney under George Bush presidency rose to become one of the powerful VPs in the history of America.
The film's production house, Annapurna Pictures released the trailer a day ago. The trailer opens to George.W.Bush (Sam Rockwell) convincing Dick Cheney (Christian Bale) to be his VP. To which Cheney replies in a husky tone that he is the CEO of a large company, has been the secretary of defense, and White House chief of staff. He continues: "Vice Presidency is a mostly symbolic job". Dick Cheney agrees to take up the job under one condition: That he can oversee military, energy and foreign policies.
Bush happily agrees to his condition and both could be seen chuckling.
Alongside Bale and Rockwell features Amy Adams, Alison Pill, and Steve Carrell. The movie would be hitting the cinemas on 25th December.
Comments