We say that time flies, but it's during such circumstances that we realise time flies indeed!
It's been a year since we lost a talented musician to depression. CHESTER CHARLES BENNINGTON – The musician who was a major part of our growing age, the face of Linkin Park, whose song we used to learn and sing it in front of our friends to look cool.
Chester (20 March 1976 – 20 July 2017) left this world a void that can probably never be filled again. While we mourn his departure, let us pay homage to the artist by reminiscing few of his quotes.
# He believed, everything that comes within is authentic
#The man who embraced his dreams since forever!
# Let go and dare to live!
# No wonder his musics were as legendary as him
# The power of giving
# The power of love
# We are so lucky to be your fans <3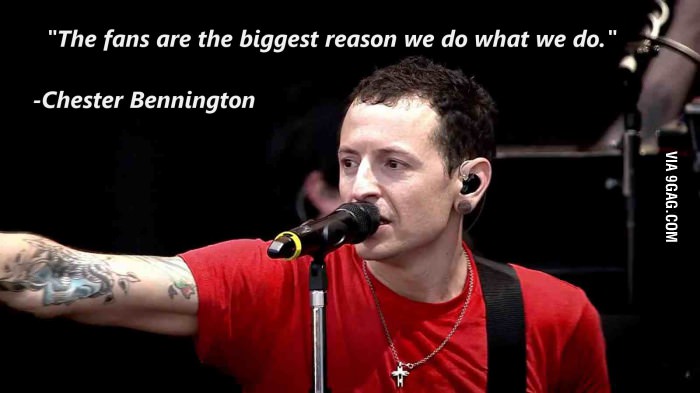 # That's the difference between an artist and a legend
# Self belief is the best possession.
# Chester's love for tattoos
# One more
You have never left this world O Legend!
Forever you live through your music.
Comments