The newest trailer for Fast & Furious Presents: Hobbs & Shaw is finally here! This new spinoff to the Fast & Furious is packed with action and the comedic chemistry between Dwayne Johnson and Jason Statham. We also see how important family is to the characters, and what they're willing to do to keep them safe. This trailer promises more of what keeps longtime fans of the franchise coming back.
Hobbs and Shaw are shown exchanging quips, as they seemingly set up explosives to enter two different halls.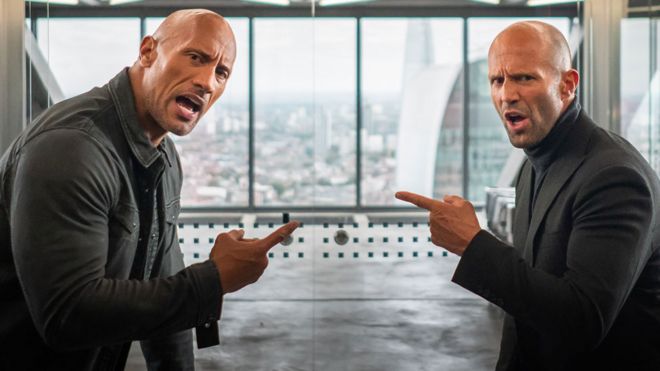 From there, the trailer cuts to scenes of Statham taking out a hallway of armed goons, before Johnson enters the hall, sees a giant man, a whole foot taller than him, and knocks him out. After leaving all the guards unconscious, the pair try to use two of their limp bodies to pass through a pair of retinal scanners to enter the next room. However, this doesn't work for Statham, who repeatedly smashes his guard's head against the scanner in anger, as Johnson looks on in amusement.
Other highlights include, Idris Elba playing a genetically enhanced "black superman", high-speed chases and other insane stunts that fans have come to expect
It looks like Hobbs & Shaw really is turning out to be the most over the top Fast & Furious movie yet (no easy feat). The film is also leaning heavily on the hilarious back and forth between Johnson and Statham. It definitely works, the two of them definitely showed a lot of great chemistry in The Fate of the Furious. Looks like the film promises to be a fun, action packed thrill ride that will please both fans and newcomers to the franchise.
Comments