Almost three months ahead of its release in the theatres, the makers of American superhero film Captain Marvel have come out with the second trailer of the film. While the first trailer gave us a peek into Carol Danvers' (Brie Larson) powers as Captain Marvel – a superhero who returns to Earth after being away for years – the second trailer has her in an explosive and fiery avatar.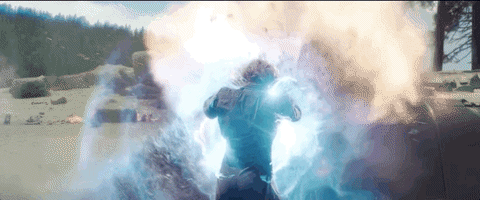 Unlike other films from the Marvel Cinematic Universe, Captain Marvel is a sort of prequel. It may not be an origin story but it happened years before Iron Man, Captain America: The First Avenger, The Incredible Hulk and Thor came into being.
Captain Marvel will likely incorporate the events of Avengers: Infinity War even though it takes place before. The conclusion of Infinity War saw Nick Fury sending out an urgent message to Captain Marvel following Thanos' devastating snap, that lead to half of the universe's population getting erased. Captain Marvel could be the only living superhero, alongside the original Avengers, who can finish Thanos forever. Set in the 1990s, Marvel Studios' Captain Marvel is an all-new adventure from a previously unseen period in the history of the Marvel Cinematic Universe that follows the journey of Carol Danvers as she becomes one of the universe's most powerful heroes.
The film will hit the screens in India March 8.
Comments