Today marks the onset of a 9-day-long festival in India— Navratri.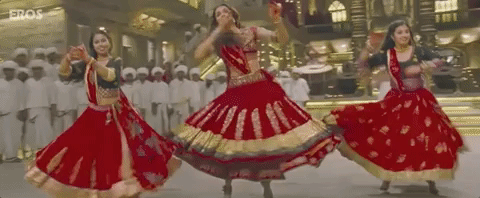 The celebration of good over evil takes place all over India, especially north. There are different stories in various parts of the country to celebrate the festival but in the end, the motive is the same. Which is— "Triumph of good over evil".
While India is all set to celebrate Navratri with Pujas, sweets and garba, half-earth away, in Canada, its honourable Prime Minister Justin Trudeau has passed on his message to Hindus in Canada and India.
His statement reads:
This evening, Hindu communities in Canada and around the world will celebrate the beginning of one of their most important festivals, Navratri. The celebrations, which symbolise the triumph of good over evil, take place over nine nights and ten days. Throughout the festivities, families and friends come together to pray, dance, and observe traditions in hundreds of different forms passed down from generation to generation.
The Prime Minister took this opportunity to reminisce the Hindu community's contributions towards the Canadian society. He further added, "The festival is now celebrated globally by Hindus and non-Hindus alike. It is a joyful time that reminds us of the invaluable contributions the Hindu community makes every day to our national fabric. On behalf of our family, (wife) Sophie and I wish everyone celebrating a happy Navratri.
Happy Navratri to one and all from every one of us here at DopeWope.
Ae Halooooooooo!!!
Comments