Planning a movie night? Or not sure what to do this Sunday Night? Worry not, we have some funny and evergreen movies at your disposal. Whether you are planning to do a movie night with your friends and family or if you are away from home and feeling homesick. These movies will brighten up your spirit and bring a smile to your face.
Since it is Bollywood drama and humor, the list is never-ending. However we have shortlisted few best ones we feel are perfect.
1. Queen
This one is definitely a "feel good" movie. With Kangana's acting class apart and a tale of hope and moving on is surely going to make you feel all happy and uplifted. We suggest some dancing on London Thumakda in the background while the song plays 😀 You will definitely love the feeling!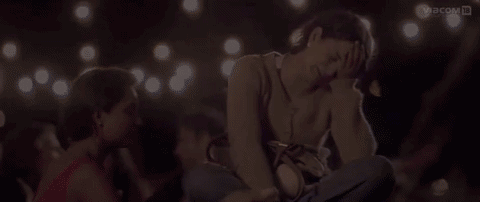 2. Kabhi Khushi Kabhi Ghum
This one is a no-brainer. A typical family drama and Kjo movie, you can watch this and shred each scene into a funny one. If you are watching it with your friends, there are n-number of scenes where you can laugh out loud and if you are with your family, then bring out the tissues please 😛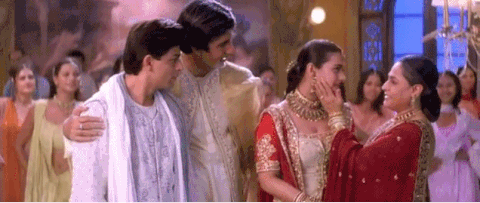 3. Hum Saath saath Hai
Hmmm, since it is family time, we suggest you cover up all the relatives there in your khandaan. With Sunoji Dulhan playing in the background, you can reminisce some childhood memories and lyrics 😛 4. English Vinglish
This Sridevi comeback movie is a must watch. Its a lighthearted flick which will give you hope for a better future and help you to take charge of your life. It is entertaining yet conveys a very important story very subtly but strongly.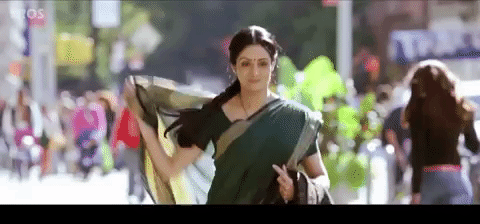 5. Yeh Jawaani Hai Deewani
The Ayan Mukherjee movie gave a fresh take on the modern love story. How couples become too ambitious and in the process lose the basic essence of life is something that the film conveys. With the onscreen chemistry of Ranbir Kapoor and Deepika Padukone this one will definitely leave you wanting for more.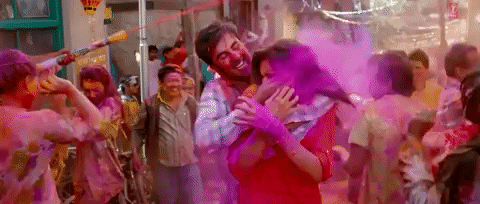 6. Dilwale Dulhania Le Jayengay
The legendary Bollywood love story which changed the era of romantic cinema in the industry. Raj and Simran will always be the characters we look for in our partners. The story of love, hope, persistence and sincerity will make a mark in your heart, forever.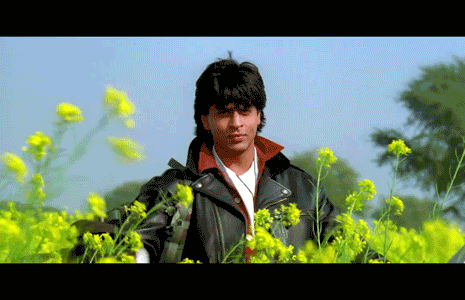 7. Piku
The story of a bond between a daughter (piku) and her dad who suffers from constipation but is a modern-day dad who is also progressive. The delightful road journey will make you feel nostalgic and relatable to your family. Be ready to laugh and cry, but this one is a must watch.

8. Chupke Chupke
A 1975, Bollywood Comedy Film stars Amitabh Bachchan, Jaya Bahaduri, Sharmila Tagore, Dharmendra, and Om Prakash in the lead roles. The movie's plot revolves around a prank played by Dharmendra on Om Prakash who happens to be his brother in law and is considered to be very smart and a genius. The movie will take you on a laughter joy ride plus the brilliant performances by the star cast will add this movie to your evergreen list.
9. Andaz apna apna
This one is Bollywood's one of the best comedy movies of all time. Featuring Aamir Khan, Salman Khan, Raveena Tandon, Karishma Kapoor, Paresh Rawal, and Shakti Kapoor (as the legendary character of "Crime Master Gogo") this movie is a pure delight that you can enjoy with family on any occasion.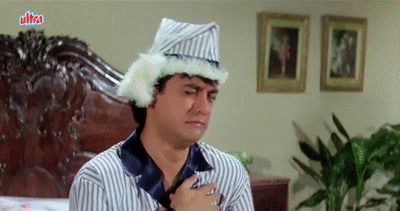 10. Hera Pheri
Story of 2 tenants and a landlord who are struggling with finances. A call from a wrong number asking for ransom changes their lives forever. They hatch a plan to claim the money hoping things will go as planned. But then it never does. Paresh Rawal's performance is watch the highlight of the movie.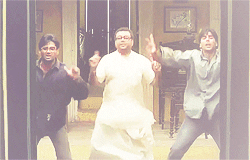 So let the party begin! *grabs some popcorn*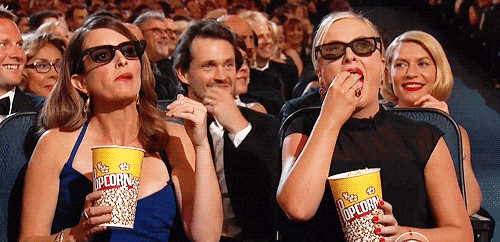 Happy Long Weekend!
Comments